Fork in the Weeds

Episode Transcript. Length - 39:32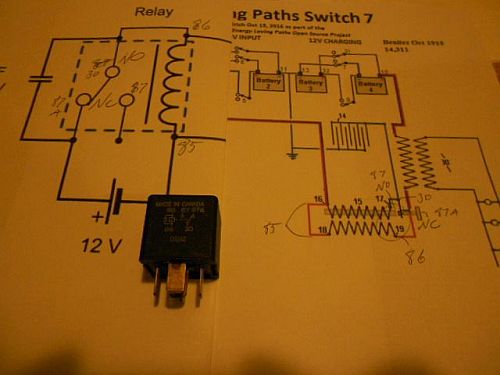 Magnetofunky No. 104. It's Friday, December 28th, 2018.

[intro theme]

Hey. Larry here. This week the Benitez board is updated as the booster box comes off the back burner, and this ain't no year-end wrap up - this current cavalcade of crap don't start to end until the end of next week. The music is an all-curated mix of tunes celebrating summer down under...

[song] - 00:53

Ok, that was CLOUDS - Kwame, a fresh Hip Hop artist from the suburbs of Western Sydney, recently featured on the Peking Duk 'Wasted' tour, won triple j's Splendour in the Grass competition. Yeah, the music comes from the great site triple j Unearthed and Reverbnation while I build up a few submissions for next week...

This is a laid back (and often explicit - you bet your ass) weekly international podzine of extremely eclectic music and progressive politics, with a focus on energy independence for the 99%. My podpages are 1223studios.com/mfunky.h and facebook.com/1223Studios.

[Grid Theory] - 04:03

The Triple Tap Returns

In Grid Theory,

Ok, In Grid Theory,

As the Mini Tesla sits waiting for the torus, it's back to the Benitez board that I'm updating to iteration 7, which started with a trip to Al Lasher's last Saturday for a replacement transformer, so when the guy brought the new triple tap I pulled out my cheap-ass multimeter and did the continuity test, and got the same results as the one at home - the secondary coils beeped, the primaries didn't. He said 'just use the ohmmeter.' I did, and saw resistance in the primary coils. He had other customers so I didn't press him for the chapter and verse on this (it was the next to last day they'd be open for the year) and I didn't come to get anything else, but for the consult I bought 10 ft. of wire and went back to the lab. So now I have 16, 18, 22, 30 and 32 gauge wire in stock - cool.

So, back home I ohm-tested the transformer and it's ok, so I re-mounted and re-wired it for the Benitez board and modified it for version 7 - took off knife switch no. 3, the resistors, the reed switch, transistor and the motor mount, and put terminal blocks on the remaining A1 and B1 positive wires. If I was supremely confident nothing would blow up I'd just throw on the auto relay switch, capacitor and the transformer, but, you still can't buy a 5-pin relay switch at any of the auto parts stores in the Bay, and the one I have is re-purposed from the second Bedini motor, so I ordered a five pack that'll take a couple weeks to arrive, meanwhile I've been going over the circuit diagram for Benitez-7 and a few of the diagrams for the closest schematic that uses the relay switch like an induction coil - as a driver for a car ignition coil, which needs a 5-pin relay. I'm hoping there's enough wiggle room in the schematics to accomodate the wiring, which introduced what Bedini and others called 'splitting the positives,' something I'm not in a hurry to screw up since it's a new patch of weeds---[bell]

Uh, anyway, coming back with the easy part of building the booster box...

[Back To The Stage] - 07:16

Ok, Back to The Stage, continuing the eclectic Australian set with Just Another Number - Mount Pl3asant, a Dance, Hip Hop, Pop group out of Melbourne released a little over a fortnight ago Yeah, dump button halfway through, Cathleen. Next up it's Slimeball - THE SKATEGOATS, a Pop Punk Mount Gambier, in SA, ready to belly flop into the pop-punk pool and soak listeners with frantic and fun music. After that we have Liar - The Stiff Nips, Punk Rockers also from Mount Gambier, called the land of sinkholes. Formally known as "Reminiscence" The Nips have ungracefully graced the stage with bands such as The Red Jumpsuit Apparatus, Hawthorn Heights and The Hard Aches.

[songs] - 08:20; 11:54; 14:14

[Second Set] - 16:29

Ok, second set opens with Alternative / Surf Guitar / Instrumental number, The Red Sea - Pointbreak Spy, a cat who hangs out in Newcastle, NSW, because I haven't played any surf tunes in a while, and we wrap up with Not Happy John - radio caroline south, an Indie / alternative / surf electronica band in Sydney, led by Thalia Kemp, former lead vocalist and bass player of underground Australian cult band the Ziggerants. This band is named after the famous pirate radio station where her father worked in the 1960's, and the song was made for the 2007 Aus. election that saw the defeat of Prime Minister John Howard, but the sentiment expressed fits our current asshole autocrat just fine...

[songs] - 17:31; 20:25



["Geeknotes"] - 24:19

Geeknotes: 12/30 - 1st Annual Kwanzaa Cookie Contest @ Sojourner Truth Multicultural Art Museum, Sacramento, 01/01 - Sacred Sounds at the Kava Lounge SF, 01/01-02 - 45th Annual New Year's Day Marathon Reading @ The Poetry Project, NYC, 01/03 - The Democracy Chain @ L.A. City Hall...

Hey, Geeknotes!

Today it's Friday the 28th of December, and the rant will not be a year in review, because now that Orange Queenie's last babysitter has been sacked this is his last weekend to get freaky, and the only people he's listening to now are his pissed off funders, the private prison-baby concentration camp lobbyists and all the once and future pundits for the Nazi Channel, which includes Homeland Security Secretary Kirstjen Nielsen (AKA Ilsa, She Wolf of the SS), who can't even be bothered to offer crocodile tears over two dead brown babies (that we know of) and a 5 month old who just came down with pneumonia while in Border patrol custody, but don't worry, the screaming headline that an 'illegal' just killed a cop will drown out that unpleasantness, and you can add that to the non-story of the Pentagon losing track of, how many trillions of dollars? Far as I'm concerned, no way all that money went down the rat hole of some fatasses pockets; I'm even more convinced now that we have a damned spiffy moonbase on the dark side and a Model T starship, which we'll probably discover if and when India, China or a consolidated group of African nations puts a satellite in lunar orbit - yeah, put that in your vape pen and smoke it...

Anyway, as we ponder which of the remaining fascist freaks would tell him 'no' if he called for a nukular strike next month, let's run the dates:

12/29 - 4th day of Kwanzaa - Ujamaa (Cooperative Economics)

12/30 - 5th day of Kwanzaa - Nia (Purpose)

12/30 - 1st Annual Kwanzaa Cookie Contest, 12 PM – 4 PM, Sojourner Truth Multicultural Art Museum, 2251 Florin Rd, Sacramento

Participants celebrating the spirt of Kwanzaa can earn up to 50 points for taste and 50 points for decorations to be tasted by a judging panel. Entry fee: $25.00 A total of 12 recipes will be chosen to participate in the Sweet & Tasteful Kwanzaa Cookie Cookbook. A grand prize winner will be chosen to receive a certificate for a commissioned portrait by artist Shonna McDaniels. The winner will also have bragging rights for a year! Cool...

12/31 - New Year's Eve, 6th day of Kwanzaa - Kuumba (Creativity)

01/01 - On the crack of the new year (approx. 12:33AM EST / 9:33PM PST), NASA's New Horizons probe will fly by Kuiper Belt object 2014 MU69, nicknamed Ultima Thule (which means 'beyond the known world') at a distance of 3500 km (2200 miles). We won't get any results though until 6:30 Eastern / 3:30 out here. Luckily, this is one government service beyond the taint of P-Grabby's shutdown...

01/01 - 7th day of Kwanzaa - Imani (Faith)

01/01 - Sacred Sounds at the Kava Lounge, 8 PM – 11 PM, Kava Lounge SF, 901 Divisadero St, SF

Sacred sounds is a weekly night of music, poetry, and prose at the Kava Lounge SF. Sign ups start at 7:30PM. The open mic starts at 8PM and goes no later than 11PM. Performers typically get 7-10 minutes. Equipment includes a good PA system, a house guitar, two microphones, direct input, and a music stand.

01/01-02 - 45th Annual New Year's Day Marathon Reading, 2 PM – Jan 2, 2019 at 2 AM EST, The Poetry Project, 131 E 10th St, NYC

Wild and welcoming, keeping it real and keeping it real weird, experience the work of over 140 performers, and to say hello to 2019 the only way they know how -- with a giant party. Check the FB page for updated list of performers + tarot reading sign-ups + other occasional pleasures.

01/03 - The Democracy Chain, 8 AM – 9 AM, Grand Park side of entrance to L.A. City Hall, downtown Los Angeles

Citizen performance art.

Gathering to commemorate the swearing in of the new Congress. We will hand participants a limited edition of lunch bags (limited to 500) in recognition that they work for We the People. We will gather to hold hands at 9am PST.

01/04 - World Braille Day

If you have promos, pluggers, gig info, an art opening, etc, send me an email. The address is mfunkyzine@gmail.com. And bands, artists and poets - download links, no attachments, please, and no promises...

[Grid Practice] - 31:45

The Easy Booster Part

Ok, In Grid Practice,

The booster box came off the back burner for fabrication, which was hella easier after hassling with the acrylic plates used in the Mini Tesla build - the styrene panels were so easy to cut and snap, and drilling holes using a dremel was a breeze. The front panel with the DC and AC outlets looks nice and funky, and the side panels are cut with mocked up living hinges. The base section / spare battery compartment went together nicely and is pretty solid and snugly hold 4 AA's. I put the front, the base and the mini booster together and it's just enough clearance. The back panel is the only part giving me trouble, haven't decided yet the best way to attach the thing to a belt, but that's nothing compared to the top where I have an inch and a quarter space for the control panel components, but, so far, so good...

[One More Tune] - 33:21

Ok, for this week's One More Tune we close out with chaos performed live @ backroom - tokyo beef, a 4 piece surf punk/ rock band from Burleigh Heads Queensland on the Gold Coast. They've been performing for about 10 years on The Gold Coast live original music scene. Old School. Nice...

[song] - 33:49

Well, OK.

[Closing] - 38:18

Hey, this show is a 1223studios joint.

I'm on iTunes, Internet Archive, Stitcher, Tunein, Listen Notes, Podknife and Mixcloud. Episode notes are on the podpages, and you can download the MP3 directly. Send email to mfunkyzine@gmail.com.

If you like the show, tell your friends, and, a minor detail - if the damn red hat border wall doesn't include the gap between Corpus Christi and Key West, it's the racist okeedoke we all know it is...

Show themes "Rocket Power" & "Spy Glass" by NY musician and composer Kevin MacLeod. Some additional audio from freesound.org.

Next episode is set for Friday, Jan. 4th - New Congress!

I'm Larry, trying hard to stay chill at my garrett in the Mission, and this is Magnetofunky, from San Francisco, where we go through, not into, the darkness.