SitRep11

Episode Transcript. Length - 43:14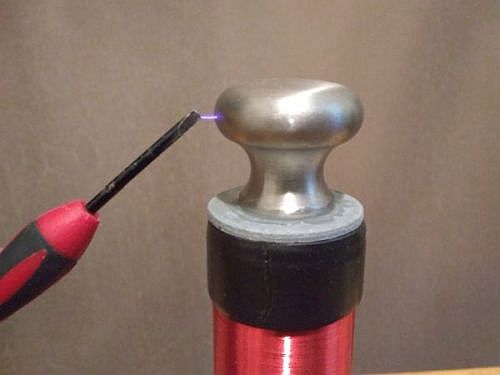 Magnetofunky No. 109. It's Saturday, February 2nd, 2019.

[intro theme]

Hey. Larry here. This week it's time for another situation report from the mad scientist TV tray, as the music is a curated sweep of diverse and ecclectic sounds from the city of light, Paris...

[song] - 00:45

Ok, that was quel bail de ouf (what a lease of phew) - les probo, an Afro Pop group active from 2011 to I guess 2015. Yeah, we have some new tunes and some almost dusties, and no snark about the yellow vest protests; I had Paris bands featured in the last few shows and I went with that.

This is a laid back (and often explicit - you bet your ass) weekly international podzine of extremely eclectic music and progressive politics, with a focus on energy independence for the 99%. My podpages are 1223studios.com/mfunky.h and facebook.com/1223Studios.

[Grid Theory] - 05:20

The View From The Power Plant

In Grid Theory,

This week we look at the progress made in the 13 weeks since the last bird's eye view of the lab, when I was fussing with the Lindemann attraction motor and building the Benitez-1. Today I have a working Benitez-7 device (which he called a power plant) and as I collect the components for the B-8 I'm going through all of the Senor's patent documents a third and fourth time AND the Friedrich and Lindemann videos. Because his 100 year old perspective has to be translated to modern analog electronic parts (like getting away from his clunky commutator), I'm focusing more on the math for little nuggets like the tidbit in his B-8 patent where he ran the component math for using a DC motor and alternator on the load terminals - he noted that a 222 nanofarad capacitor works with his particular setup, while also noting that "the values of the named quantities: capacity, resistance, inductance and voltage can be varied in very wide limits, and therefore it is always possible to attain the required conditions in each ase, in order to produce a given number of oscillations per second." So I'm gonna try using 200 nanofarad (AKA 0.2uF) film caps, anything over 200V should be fine...

As for the remaining parts, the induction coil with interrupter and the magnetically quenched spark gap, I'm looking at Poulsen coils, which were used as Poulsen arc transmitters AKA radio transmitters from 1903 until the 1920s when they were replaced by vacuum tube transmitters. If I can work out the size the coils need to be to accommodate a scooter/ATV ignition coil spark gap, I can bypass using two strong magnets in the build. And yeah, I did catch the error that you can't use a relay switch interrupter without the internal coil (yeah, mad scientist mea culpa...)-- [bell]

Ok, coming back with the Mini Tesla Coil wrap up...-

[Back To The Stage] - 08:36

Ok, Back to The Stage, continuing the eclectic beat with No One's Illegal - Louis Lingg and the Bombs, waving the black flag of anarchist punk energy since 2006. This is a recent tune. After that it's Savoir Qui Je Suis (Know who I am) - Black Limon, a Rock-Alternative / Indie band with a song posted 5 years ago on Soundcloud, FB stopped at 2016. Next it's a bit of Alternative chillout, waiting for love - domprod, who's married, lives in Paris, and has been making pieces for 4 years, like this number. And he just released 'blue dream' a week or so ago, but it's not a free download...

[songs] - 09:44; 13:17; 16:59

[Second Set] - 19:45

Ok, second set opens with a Britney Spears cover, Gimme More - CRaWLeR, Alternative / Indie Rock / Folk band released 7 years ago, but a nice rendition, and we wrap with another piece by Louis Lingg and the Bombs - Grindstone, the title piece from their new EP, and BTW, Cathleen, you'll need the dump button for this one...

[songs] - 20:20; 24:18



["Geeknotes"] - 26:38

Geeknotes: 02/02 - Black Deaf Expo 2019 - San Leandro, 02/05 - Chicago Communities Mayoral Forum, 02/05 - SF Green New Deal Launch Party @ Manny's, SF, 02/08 - Making Black Lives Matter in New York City Schools @ Schomburg Center for Research in Black Culture, New York...

Hey, Geeknotes!

Today it's another Saturday the 2nd of February, Black History Month is up to be observed by some and slandered by assholes, among other things I could quip about - for instance, remember during the last Republican misadministration, Friday was data dump day, when embarrassing or infuriating items were released to slide under the radar for days or weeks, well now Fridays are for dumping screaming cliffhangers on the zeitgeist so you don't get a pause between getting outraged over the latest cynical oke-doke from these Nazis abusing power, like Orange Queenie scrapping the nuclear arms treaty on Putin's orders to spread a little more chaos in NATO, just in time to go along with the next quagmire in Venezuela (and hey, spilling a lot of brown blood to liberate all that oil will make Wall St. very happy, just like the good old days).

Meanwhile, I'm very happy that the Democratic Presidential Candidate Thunderdome is already filling up with players, and it doesn't matter what the pundits, concern trolls or the Nazi Channel flings against them, I don't care until next year. And BTW, George Will and Rich Lowry can both eat my shorts...

Meanwhile, to save time on the rest of the steaming steady trickle of atrocities, here's the partial Cliff Notes:

Muslim bans.
Family separation.
Children still in death camp cages.
Refugees shot in the back.
Coloreds shot in the back.
Healthcare restrictions.
Government shutdown redux.
White terrorists given a pass while BLM are called 'black identity extremists.'
Minimum wage resistance.
Human rights abuse acceptance - all proudly endorsed by Red Hat Pharisees...

And we have a new name for P-Grabby's wall - his wangdoodle. And if he was picked by 'God' to be President, was it Cthulhu or Loki?

Anyway, let's run a few short dates:

02/02 - Groundhog Day, World Wetlands Day

02/02 - Black Deaf Expo 2019 - San Leandro, 10 AM – 4 PM, Deaf Community Center, 1550 San Leandro Blvd, San Leandro

Hosted by Deaf Counseling Advocacy & Referral Agency DCARA

Come and join us for a day full of fun. There will be kids activities, entertainment, soul food and drinks for sale, and exciting booths to check out. $5 admission. Kids under age 5 free.

02/04 - Rosa Parks Day in Cali., World Cancer Day

02/05 - Chinese New Year

02/05 - Chicago Communities Mayoral Forum, 7 PM – 9 PM CST, Theodore Roosevelt, 3436 West Wilson Ave., Chicago

Chicagoans will be electing their next mayor this February. Join community partners and civic organizations in Albany Park for a mayoral candidates forum, focusing on Chicago communities and topics such as economic development, housing, education, public health and social services, public safety, arts & culture, and the environment.

Doors open for an optional Candidate Reception at 6pm. The program begins promptly at 7pm and ends at 9pm. The event takes place in the auditorium of Roosevelt High School.

02/05 - SF - Green New Deal Launch Party, 6 PM – 9 PM, Manny's, 3092 16th Street, SF

Hosted by Sunrise Movement Bay Area

Sunrise is building a movement of young people to stop climate change and create millions of good jobs in the process.

Join us for a watch party for the launch of a bold campaign pushing our representatives and political candidates (especially those announcing they're running for President...) for a Green New Deal.

02/06 - Int'l Day of Zero Tolerance for Female Genital Mutilation

02/08 - Making Black Lives Matter in New York City Schools, 6 PM – 8 PM EST, Schomburg Center for Research in Black Culture, 515 Malcolm X Boulevard, New York

As part of the nationwide campaign, Black Lives Matter at School Week (Feb 4-8), this discussion will consider recent developments in education policy in New York City in relation to structural racism. Public school parent and award-winning journalist Nikole Hannah-Jones joins teacher José Vilson and high school student Xoya David to talk about what needs to change for Black Lives to truly matter in our schools.

If you have promos, pluggers, gig info, an art opening, etc, send me an email. The address is mfunkyzine@gmail.com. And bands, artists and poets - download links, no attachments, please, and no promises...

[Grid Practice] - 33:57

The View From The Torus

Ok, In Grid Practice,

I gave the Benitez-7 Power Plant a rest this week to focus on the Mini Tesla Coil, which I thought would be a hard slog, but on Sunday when I ran a shakedown test, the input voltage was ok, the voltage across the capacitor bank was over 800V, and the spark gap showed spikes up to 1800V but no spark. After I fiddled with the wire connections to get the gap from 3mm down to 0, coming back out I got a spark between .5 - 1mm and got a beautiful little purple discharge from the torus. Thinking I could get a better result, I put ring and fork terminals on all the bare wires but didn't get any improvement. I considered getting another electric fly swatter with the larger circuit board to get the bigger sparks seen on the Plasma Channel video, but when I looked up the specs on these doohickeys and checked the spark gap formula I saw that my Mini Tesla is good as it is.

The formula is voltage equals the air gap length in centimeters times 30,000. So, .5 mm = .05 cm, x 30K = 1500V DC. And Electric Fly Swatters are built to produce a steady maximum of 1500V, so I'm satisfied. If I decide to build another one it'll be with that other larger circuit board model, or use like 40 gauge wire for the big secondary coil.

Meanwhile I went ahead and soldered primary wires and the secondary ground wire to my flyback transformer and put it back on the shelf, ot using it anywhere near the Benitez...

Also meanwhile I settled on placing the final power switch components on the mini booster - everything goes on the front panel, so now I can start wiring the parts and cementing the panels together.

Also also meanwhile I have a better grasp on what kind of solar power system I want - a solar panel to a charge controller to a smart charger that can bring a, say 15Ah 12V battery from dead to topped off and maintained at a trickle charge, or a simpler system just for trickle charging. A quick Google check says this can be done for between $100 - 200, whether you buy the parts separately or as a kit, with a solar panel between 20 and 100W. This solar system plus a working Benitez system really would provide a solid Space Age portable power grid. And that's the view from the lab as of today...

[One More Tune] - 37:59

Ok, for this week's One More Tune we close out with a strong Punk / metal tune: People of the night - Escape from Paris, a legendary outfit active from 2010 - 2012. And Cathleen, you'll know when to hit the button on this one, so crank it...

[song] - 38:22

Well, OK.

[Closing] - 41:31

Hey, this show is a 1223studios joint.

I'm on iTunes, Internet Archive, Stitcher, Tunein, Listen Notes, Podknife and Mixcloud. Episode notes are on the podpages, and you can download the MP3 directly. Send email to mfunkyzine@gmail.com.

If you like the show, tell your friends, and, to everybody driving while dark and/or poor, start practicing not carrying more than $50 on you when the cops pull you over. In Mexico, the joke goes, you offer a bribe to go on your way, but up here the cop empties your wallet and calls it 'Civil Asset Forfiture,' don't matter what traffic law you didn't break, and good luck getting it back. Speaker Pelosi, how about addressing this national black tax?

Show themes "Rocket Power" & "Spy Glass" by NY musician and composer Kevin MacLeod. Some additional audio from freesound.org.

Next episode is set for Friday, Feb. 8th.

I'm Larry, trying hard to stay chill at my garrett in the Mission, and this is Magnetofunky, from San Francisco, where we go through, not into, the darkness.