555

Episode Transcript. Length - 35:55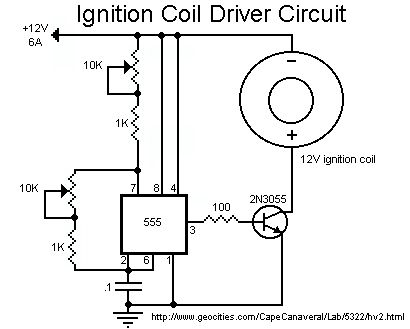 Magnetofunky No. 110. It's Saturday, February 9th, 2019.

[intro theme]

Hey. Larry here. This week it's recalibrating the Benitez 7 and 8 because of the relay switch deficiencies, as the music is a curated sampling of blackness...

[song] - 00:44

Ok, that was Black Noise - Down Pat, a Hip Hop / Intrumental artist down in Fitzgerald, GA (looks like halfway between Atlanta and Jacksonville, FL). And BTW, he'll be spinning at the Fitzggerald American Legion on 2/23.

This is a laid back (and often explicit - you bet your ass) weekly international podzine of extremely eclectic music and progressive politics, with a focus on energy independence for the 99%. My podpages are 1223studios.com/mfunky.h and facebook.com/1223Studios.

[Grid Theory] - 03:23

The Weakest Link

In Grid Theory,

This week was almost spent in he weeds reading and recalibrating, starting with the relay switch on the Benitez-7 that I was gonna upgrade to a more robust RV/boat model, but when I looked 'em up and got a datasheet on a 12V 80A 5-pin switch, I saw that the Life Expectancy in use was only 100K operations electrically, and 10 Million mechanically (at 30 Operations/min). IRL that means, if it's instead of once every 2 sec., it's going 3 clicks/sec., that's 10,800/hr, or 9 hrs. and change before it shorts out, which is what it's doing now, and I could keep thumping the thing to keep it going, but it wouldn't last 30 days mechanically. I put around 10 hrs. of testing on that switch, so it was blown during the last test that gave me the 1.46 C of P. I feel much better about those results now, but the relay IS the weakest link in this build, so we move on past indusrial relays and reed switches to a standard contemporary free running oscillator - a 555 Astable Oscillator, that uses resistors, capacitors and a 555 timer IC chip. There are a number of different ways to build this simple circuit, and lucikly I found one designed to run an ignition coil; that's the cover pic for this episode-- [bell]

Ok, coming back with the Benitez-8 on a breadboard...

[Back To The Stage] - 05:50

Ok, Back to The Stage, continuing the sampling of blackness with Remember The Times F/ Jus' Black - C.O., a rapper down in Winter Park, FL next to Orlando, who's been at it since the age of 11.

Next up it's Life and Times of the Broke and Black - Be, as in 'B.E.' from Humble, TX (NNE of Houston). with Lyricist Tree from Houston.

And the short set wraps up with soul power - Nayot, an Electronica / deep house artist chillin in wexford, of County Wexford, IE. This page had no bio, could be older, could be brand new, 30 fans on Rev. And Cathleen, keep the dump button handy...

[songs] - 07:31; 12:180; 16:33



["Geeknotes"] - 20:14

Geeknotes: 02/09 - U.S. Hands Off Venezuela Rally @ Lake Merritt Columns, Oakland, 02/10 - Poverty Scholarship /POOR Press Book Release @ City Lights Books, SF, 02/14 - The Third Reich in the United States @ SFSU...

Hey, Geeknotes!

Today it's another Saturday the 9th of February, maybe one week away from another shithole shutdown, a few days after that Klan rally soliloquy disguised as a State of The Union address, and maybe a week or two away from a bloody coup in Venezuela that I'm sure John Bolton is telling Orange Queenie 'it'll be just like Grenada.' And the N Y Times can kiss my ass with their cheerleading the same okie-doke as the run up to Iraq - yeah, the citizens of Caracas are eating dogs and zoo animals, right - just like there were hundreds of babies thrown out of incubators in Kuwait by Saddam Hussein... Personally, I don't care if Maduro is like Mossadegh or Mussolini, he just won't play ball with the royal pricks in the Beltway or Wall Street, he was a bus driver, not somebody aspiring to join the elite, and he certainly ain't the latest number in a dynastic line of warlords like Kim Jong-un, who knows how to sweet talk a malignant narcissist while Rick-rolling him...

I'm out on a limb with this notion, but I feel like the chaos now, the fascist beach-head in Brazil, the Neo- (hell with that, the Nazis) and nativists riding the anti-immigrant wave in Europe, and the crime family here ripping holes in the Constitution, I think it's all part of the same master plan - the re-establishment of an aristocracy on this planet, which is just the rich running everything and holding all the money. Don't forget, the previous order of God-ordained overlords lost control in the hell of WWI that they made, and they've always wanted it back. The Nazis were aristocrats in jackboots after all, the antebellum south was full of Dukes and Countesses while the north was full of Barons and merchants princes, still is, and everywhere they're getting tired of pretending to follow the rules, but hey, in chaos, in enough chaos, you can set the rule book on fire - with enough money, lawyers, guns and mouthpieces, you can steal brown children and do whatever bloody shit you want with impunity.

And there's enough of the royal pricks around too; there's over 7.5 billion people on Earth, yet 1/10th of 1% still gives you 7.5 million. That includes the lickspittles and minions too, but I've been on this limb long enough,

Anyway, let's run the dates:

02/09 - U.S. Hands Off Venezuela Rally, 1 PM, Lake Merritt Columns, 599 El Embarcadero, Oakland

Demanding:
No U.S. Coup!
- No troops
- No sanctions
- Return Venezuelan money to the legitimate Maduro government
No recognition of the self-imposed, rogue Guaidò "government". Etc.
Initiated by: We Are All Venezuela

02/09 - National Pizza Day

02/10 - Poverty Scholarship /POOR Press Book Release, 5 PM – 7 PM, City Lights Books, 261 Columbus Ave., SF

Poverty Scholarship-Poor People Create their own Theory, Textbook & Solutions to Poverty & Homelessness

Poor, Unhoused and Disabled "Poverty Skolaz" release a book sharing their truly innovative solutions to homelessness and poverty and launch a national theatre production on poverty, homelessness and criminalization of poor people

featuring Tiny, muteado , Bruce Allison, Frances Moore ,Leroy Moore & all the POOR press authors

02/11 - Int'l Day of Women and Girls in Science, World Day of the Sick

02/13 - World Radio Day

02/14 - Valentine's Day, 1st Anniv. of the Parkland Massacre

02/14 - The Third Reich in the United States, 3:30 PM – 5 PM, SFSU - Humanities Building, 1600 Holloway Ave, SF

Hosted by Department of Jewish Studies at SF State and JFCS Holocaust Center

Prof. Bradley Hart discusses the strange terrain of Nazi sympathizers, nonintervention campaigners, and other voices in America who advocated on behalf of Nazi Germany in the years before World War II.

Prof. Hart is an assistant professor at California State University, Fresno. He is the author of Hitler's American Friends: The Third Reich's Supporters in the United States, George Pitt-Rivers and the Nazis, and The Global 1920s: Politics, Economics and Society.

02/15 - Singles Awareness Day, Susan B Anthony's Birthday in Cali.

If you have promos, pluggers, gig info, an art opening, etc, send me an email. The address is mfunkyzine@gmail.com. And bands, artists and poets - download links, no attachments, please, and no promises...

[Grid Practice] - 28:03

Breadboard Time

Ok, In Grid Practice,

After I decided to go with a 555 coil driver and settled on the diagram I added it to the component list for my run to the Berkeley shop. I already have 10K and 1K Ohm resistors, 5K and 1K Ohm potentiometers, but not the 10 nF capacitors or the 200 nF capacitors the Senor mentioned. I was surprised that they still had knife switches, so I got the last 2 DPDT doobies (they look better made than the 4 I ordered for the B-7). I got enough parts to make one of the drivers, and the 555 timers are only a buck fifty each, cool. Thatsame day, the 25W rheostat I ordered finally came in, but it only has a max of 10 Ohms, so I hope the shop has like a 25 - 50 Ohm dingus, I'll find out in a day or so...

Meanwhile, to keep with old school electronic tradition, for the project board, instead of scrap wood from the hardware store I picked up an actual breadboard from the Bed Bath and Beyond to mount the Benitez-8 on. Also, I spent a couple days in the weeds hunting down the right kind of scooter ignition coil (old school looks cool here), but the important thing is to is to figure out how to fit the driver circuit onto either one of the Benitez builds; I might have to haul the damn thing over to the Berkeley shop and have the guy there look it over to make sure nothing's wired up stupid. Stay tuned...

[One More Tune] - 30:45

Ok, for this week's One More Tune we close out with Black People - JP3, an Indie artist over in Ardmore, PA, just NW of Philly.

[song] - 31:02

Well, OK.

[Closing] - 34:29

Hey, this show is a 1223studios joint.

I'm on iTunes, Internet Archive, Google Play, Spotify, PlayerFM, Stitcher, Tunein, Listen Notes, Podknife and Mixcloud. Episode notes are on the podpages, and you can download the MP3 directly. Send email to mfunkyzine@gmail.com.

If you like the show, tell your friends, and, remember the bait-and-switch tax scam that raided the treasury last year? Well, this year when you file your taxes, get ready to feel the switch, and it's a switch cut from a peach tree (and some of you early filers already know what that means...)

Show themes "Rocket Power" & "Spy Glass" by NY musician and composer Kevin MacLeod. Some additional audio from freesound.org.

Next episode is still set for Friday. Feb. 15th.

I'm Larry, trying hard to stay chill at my garrett in the Mission, and this is Magnetofunky, from San Francisco, where we go through, not into, the darkness.