The Benitez-7 Weeds

Episode Transcript. Length - 33:30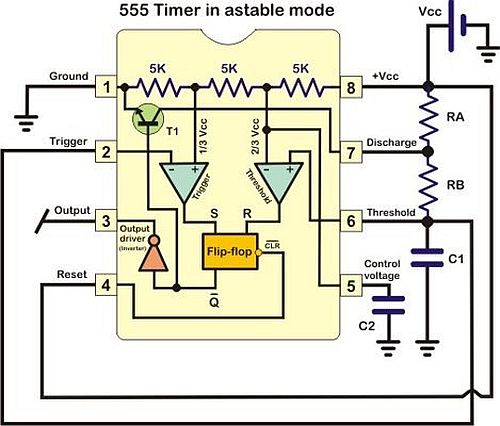 Magnetofunky No. 112. It's Saturday, February 23rd, 2019.

[intro theme]

Hey. Larry here. This week I'm still in the virgin weeds on the Benitez circuit build for the version 7 power plant, as the music is moore eclectic tunes submitted through the inbox...

[song] - 00:43

Ok, that was NSA (No Suckerz Allowed) - Cee Knowledge and Cosmic Funk Allstars, the previously featured Hip Hop / cosmic funk outfit in Philly, AKA Doodlebug of the hip-hop trio Digable Planets, from the 2014 album Life Love and Loot. I'm playing them because they dropped a new release of a young cat he produced, but more on that later.

This is a laid back (and often explicit - you bet your ass) weekly international podzine of extremely eclectic music and progressive politics, with a focus on energy independence for the 99%. My podpages are 1223studios.com/mfunky.h and facebook.com/1223Studios.

[Grid Theory] - 05:38

Little Eureka

In Grid Theory,

Making baby steps on the new Benitez builds - or rather, build, cause the only circuit in danger of frying is the B-7 because of the difference in voltage. I went into the guts of the 555 (see the lab notes pics of the components and connections inside) and saw that the place where it'll flow or fry is the 2 voltage dividers - one end connected to the 555 resistors carrying 12V, the other end connected to the trigger and the threshold carrying 24V. The question is, what voltage gets divided - it's either 1/3 and 2/3 of 12V (4 and 8) or it's double, and is that enough to fry the chip? I still say no, but we'll see...

If it turns out the 555 won't tolerate the voltage mix, you could just add another pair of resistors or make it 2 10K resistors on the RC line, and aside from slowing down the frequency it cuts the A side to 12V, and turns the B-7 into almost a B-8. Then I wondered if doing that negates the need for having the larger voltage on the run side, and maybe that's something that ocurred to Senor Benitez with the components he was working with, and why his version 8 has two batteries, not two battery banks, and basically distills the best parts of his previous patents.

Anyway, the other issue with the B-7 is the output pin #3 and the many different ways you can run that square wave to the supply voltage line or the common ground, and I'm not exactly sure which way, so I'll start with a 1K Ohm resistor to a 1N4007 power diode hooked to the positive rail, to send the oscillations to the transformer, but if that doesn't work I'll copy the B-8 and put a power transistor in place to see which one charges the parallel-side batteries---

Ok, coming back with the much easier Benitez-8 build...

[Back To The Stage] - 08:42

Ok, Back to The Stage, continuing with Dionysian Eyes - Johnny child of God down in LA. His website/blog says HIS NEW CD, GOD BLESS AMERICA CHANGE THIS STRANGE REALITY IS DESTINED TO BE A HIT. JOHNNY WAS BORN IN THE GREAT STATE OF MISSOURI. HE MOVED TO HOLLYWOOD, CALIFORNIA AND STARTED THE BAND FORGOTTEN CHILD.

[song] - 09:13

Ok, next we have Be With Me - K Gizzle, previously featured from just outside Atlanta. This is version 5 that he sent in...

[song] - 13:18

All right, let's wrap up with On The Brink - Krown, from the release Nothing Last Forever. This is the young cat whose project was produced by Craig Irving aka Doodlebug under the platform Cee Knowledge presents. The platform/digital label is based in Fresno, the record dropped a few days ago...

[song] - 17:05



["Geeknotes"] - 19:41

Geeknotes: 02/23 - Sankofa Days at The Bay @ Aquarium of the Bay, PIER 39, SF, 02/27 - Best Practices for Transgender Inclusion in the Workplace @ Planned Parenthood Los Angeles, 03/01 - The Rise of Surveillance Capitalism @ Roulette, Brooklyn...

Hey, Geeknotes!

Today it's Saturday the 23rd of February, and I got stuff to do, so I'm keepig this part short - I mean, if the corporate media is gonna cover the Smollett apocalypse instead of the terrorist Coast Guard Lt. with a liberal hit list because it's a less profitable story, why should I bother talking about him?

No, let's backup to royal prick Kushner trying to help facilitate Saudi Arabia getting our nuclear secrets, what's the worst that can happen? Well...

How's about one day there's a small dirty bomb incident somewhere in Israel, and the device miraculously survives enough to scream 'Made in Iran', giving the IDF the excuse to nuke Tehran (and Damascas, cause why not). MBS has already shown he don't give damn about non-MBS life, and given the chance to whack all three of the Saudi's adversaries in the region, why wouldn't he, especially with P-Grabby not giving a damn what these royal pricks do. Definitely not unthinkable...

Meanwhile, I'm burning daylight so I'll pass on the right wing snowflakes' sheer terror of AOC and calling her a witch (which is how dominionist Xtians say 'bitch'), and let's run a few short dates:

02/23 - Sankofa Days at The BAY, 10 AM – 6 PM, Aquarium of the Bay, PIER 39 The Embarcadero and Beach Street, SF

SANKOFA DAYS @ The BAY is the inaugural Black History Month program for the Aquarium of the Bay, a blend of activities focused on climate change, the environment and environmental justice, and sustainability. Celebrating notable African American heroes and leaders in the environmental movement. Hit up the FB page for ticket info

02/27 - Best Practices for Transgender Inclusion in the Workplace, 12 PM – 2 PM, Planned Parenthood Los Angeles, 400 W 30th St

The landscape for LGBTQ inclusion is changing every day. In the US, an estimated 1.4 million adults in the US identify as transgender, 27% of youth in California are identified as transgender or gender non-conforming, and in the year 2025, millennials (who are more than 2xs as likely to identify as LGBTQ) will represent 75% of the workforce. For employers, it is no longer a matter of what to do if they have transgender employees, but a matter of preparing for when they have transgender employees.

This session will provide an environment for professionals to elevate their cultural competency of transgender inclusion. Learn important human resources information about how to hire and support talented employees who are transgender and gender non-conforming (TGNC).

02/28 - Rare Disease Day, Nat'l Chili Day

03/01 - Employee Appreciation Day, Read Across America Day, st. David's Day, Self Injury Awareness Day, Zero Discrimination Day, Nat'l Pig Day

03/01 - The Rise of Surveillance Capitalism, 6:30 PM – 9 PM EST, Roulette, 509 Atlantic Ave, Brooklyn, New York

Join The Intercept senior correspondent Naomi Klein and Harvard Professor Shoshana Zuboff, author of "The Age of Surveillance Capitalism: The Fight for a Human Future at the New Frontier of Power," for an engaging discussion about the unprecedented form of power called "surveillance capitalism" and the quest by corporations to predict and control our behavior.

If you have promos, pluggers, gig info, an art opening, etc, send me an email. The address is mfunkyzine@gmail.com. And bands, artists and poets - download links, no attachments, please, and no promises...

[Grid Practice] - 25:50

Benitez-8 on Second Base

Ok, In Grid Practice,

It's a completely different matter with the Benitez-8 build, which is coming along. First up, testing the ignition coil. Most ignition coils should have a primary resistance falling somewhere between 0.4 and 2 ohms, and a secondary resistance between 6,000 to 10,000 ohms; a 0 or infinity reading means a short. The little Vespa coil has 1.8 Ohms in the primary and 7.3 KOhms in the secondary.

Early in the week the mini breadboards came in, so I followed the diagrams and installed the 555 Timer Astable circuits for the B-7 and B-8, then, I came across a diagram for a 555 tester and made another run to Al Lasher's for parts as a safety feature. I have it mocked up on perfboard and ready for soldering...

And while at the store, I saw that they had this particular transistor used in one of the 'Alexkor' 555 battery charger circuits, the output goes through this MOSFET to a coil that charges the battery. The IRF510. It was under 2 bucks each, so I got a few...

Anyway, in the Lab Notes pics I have the B-8 installed on the mini breadboard up to the secondary ignition coil wires installed, so the Benitez-8 circuit is now on second base, being half built and now it's time for the magnetic quenching...

[One More Tune] - 28:14

Ok, for this week's One More Tune, we close out with one more piece from that 2014 album Cee Knowledge and Cosmic Funk Allstars - it's Goin Down...

[song] - 28:26

Well, OK.

[Closing] - 32:11

Hey, this show is a 1223studios joint.

I'm on iTunes, Internet Archive, Google Play, Spotify, PlayerFM, Stitcher, Tunein, Listen Notes, Podknife and Mixcloud. Episode notes are on the podpages, and you can download the MP3 directly. Send email to mfunkyzine@gmail.com.

If you like the show, tell your friends, and, you red hat snowflakes - the only way P-Grabby gets on Mount Rushmore will be if some asswipe tags his mug on it with spray paint...

Show themes "Rocket Power" & "Spy Glass" by NY musician and composer Kevin MacLeod. Some additional audio from freesound.org.

Next episode is set for Friday, Mar. 1st.

I'm Larry, trying hard to stay chill at my garrett in the Mission, and this is Magnetofunky, from San Francisco, where we go through, not into, the darkness.