Spring Fever

Episode Transcript. Length - 39:26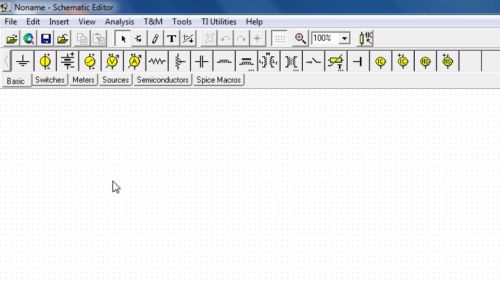 - Magnetofunky No. 119. It's Friday, April 12th, 2019.

[intro theme]

Hey. Larry here. This week I didn't get a damn thing done fussing with this so-called easy to use SPICE simulator. Anyway, the music is a curated mix of new and vintage garage band tunes...

[song] - 00:45

Ok,that was More of It - Apache Tomcat, a Rock, Lo-Fi, Experimental, Garage, Surf band out of Cedar Creek TX AKA Alex Ramirez and friends. From the 10/2018 album Manifest Destiny's Child Soldier Boy George Harrison Ford Focus. And BTW, I pulled these free MP3's from the stacks at Reverbnation and the Free Music Archive.

This is a laid back (and often explicit - you bet your ass) weekly international podzine of extremely eclectic music and progressive politics, with a focus on energy independence for the 99%. My podpages are 1223studios.com/mfunky.h and facebook.com/1223Studios.

[Grid Theory] - 03:08

LTSpice Sucks...

In Grid Theory,

In a nutshell, I didn't get a damn thing done.

It's pretty much been treading water for the week, no movement in the lab, just days wasted trying to make this damn LTSpice program to do what I want with the circuits I drew out on paper, and really not getting much help from the different engineer forums which are not at all geared to laymen or anybody not studying to be electrical engineers - I'm specifically talking about those tech snobs who look down their noses at you if you don't do calculus or trigonometry in your head or you can't write C++ in your sleep.

Regardless of how easy these jokers say LTSpice is, it is a friggin PITA - the editor sucks, something as simple as the air core coil, AKA the inductor couldn't just take the coil size and number of turns without having to go through a long building process, and the program didn't even have a ready made model of a transformer. From my POV LTSpice sucks for the non-engineer; frankly, I felt I might have more progress just slapping the components together like I been doing and seeing what happens.

Anyway, I'm just whining now, so let's just say I went looking for another 'easy to use for beginners' application, whether or not it's free, that's not limited to Linux (no disrespect to Linux- back in the day when my old desktop's hard drive crashed and I couldn't get into Windows 2000, I used Puppy Linux for a month or so just to access my files and put out a few episodes of the previous podcast I produced, but for better or worse, I'm used to Windows. Even Ubuntu Linux gave me headaches). Anyway, I did find another application to work with that looks to be less of a pain for me--- [bell]

Ok, coming back with yet another SPICE program...

[Back To The Stage] - 05:47

Ok, Back to The Stage, continuing the garage band set with Record Collection - The Congregation, R&B/Soul / Garage / Blues from Chicago, featuring Gina Bloom, a singer whose raw and powerful vocals are underscored by Charlie Wayne's dynamic guitar riffs. Their last gig - 04/11/19 at Martyrs in Chicago, it's their last club show for a while as they're spending this year working on a new recording project. Next up it's Up on the mountain - Thee Irma & Louise, the Dark Psychedelic Garage Punk band With Post-Punk Touches out of Berne, Switzerland.

[songs] - 06:43; 10:24

[Second Set] - 13:44

Ok, second set opens with What's In A Name - Let Me Crazy, a Post-Punk, Hardcore, Surf band from Huntington Station, New York that formed in 2006 in New Orleans and Disbanded in 2012. Some members went on to form Beach Craft Bonanza. And we wrap with THAT'S JUST NOT ME - tommy tommy tommy, a solo Indie / Garage Rock Revival band featuring the wild one. And BTW, his last gig - 4/3 at Mr. Goodbar in Buffalo.

[songs] - 14:28; 18:55



["Geeknotes"] - 22:19

Geeknotes: 04/16 - The Future of Human-Centered AI, Stanford, 04/17 - State Interference - When Governments Manipulate their Citizens @ Bloomberg Beta, SF, 04/20 - 420 Hippie Hill 2019, Golden Gate Park, SF...

Hey, Geeknotes!

Today it's late Friday the 12th of April, and you can pick and choose your flavor of political atrocity - you got AG Barr spewing Nazi Channel talking points directly from Sean Hannity's orifice while Homeland Security's purge is just what P-Grabby henchman Stephen Miller ordered, meanwhile Orange Queenie promises to pardon any border patrol bastard who gleefully follows unconstitutional orders (and let's be real - that racist wall ain't designed to keep brown folks out, it's for red hat posse's to stand on while they shoot down refugees in Mexico like fish in a barrel), meanwhile, I have no schadenfreude chuckles for Ilsa She-Wolf of the SS getting sacked while children are still being disappeared and molested, nor do I take pleasure in the Israeli moon lander crashing (it's not like the private industry effort was B. Netanyahu's pet project). Meanwhile, Uncle Caligula is actively encouraging the murder of Rep. Ilhan Omar, and if it happens, don't even look for the asshole to shrug and say 'shit happens.'

Oh, did I forget something... oh yeah, now that Ecuador has a new fascist asshole, Julian Assange was dragged out of the London embassy and expect to see him in Gitmo by the Summer Solstice. All I gotta say is - this is your reward for your 'bros before hoes' assistance in spiking Hilary's 2016 campaign, well, that and now journalists across the globe have a new target on their backs named 'non-citizen treason,' and BTW, y'all in the corporate media AKA the Ministry of Truth, cheering on Assange's arrest, don't say shit when China does it to an American, as in snatches him or her here and drags them back to Beijing...

And lastly, Tax Day is next Monday, and if you're filing for a smaller refund than expected on your minimum wages, take comfort in knowing that you're paying so the top dozen corporations in the country don't have to shell out one red cent.

Anyway, that's enough, let's run a few dates:

04/14 - Cake and Cunnilingus Day

04/15 - Tax Day, KPFA's 70th Birthday

04/16 - Wear Pajamas to Work Day

04/16 - The Future of Human-Centered AI, 10 AM – 5 PM, 326 Galvez St, Stanford

Stanford's Global Digital Policy Incubator is pleased to invite you to its second annual conference on Human-Centered AI: "The Future of Human-Centered AI: Governance Innovation and Protection of Human Rights."

This all-day program will tackle the tensions between artificial intelligence for global good and harmful uses of AI technology.

Keynote Conversation: AI & Universal Human Rights | 10:15-11:30am
- Michelle Bachelet, United Nations High Commissioner for Human Rights
- Brad Smith, President & Chief Legal Officer, Microsoft
Moderator: Eileen Donahoe, Stanford Global Digital Policy Incubator

04/17 - Herbalist Day

04/17 - State Interference - When Governments Manipulate their Citizens, 6 PM – 8:30 PM, Bloomberg Beta, 140 New Montgomery St 22nd Floor, SF

Hosted by Startup Policy Lab

Media has focused on the deliberate manipulation of social media to undermine and disrupt democracies around the world. But what happens when those same weapons are turned inward by governments on their own people? Authoritarian governments around the world have honed their social media cyber disruption techniques by applying them on their own people, before targeting other nations.

Join us as we talk to experts Jennifer Pan, Alexandra Siegel, and Elizaveta Osetinskaya about how governments in China, Saudi Arabia, and Russia are engaged in a new arms race to shape online discourse that undermines the Public Square. Registration & Photo ID REQUIRED at check-in

04/18 - Int'l Day for Monuments and Sites, National High Five Day

04/19 - Bicycle Day, Fuck Hitler Day

04/20 - Earth Day, Chinese Language Day, First Day of Passover, Lima Bean Respect Day

04/20 - 420 Hippie Hill 2019, 10 AM – 5 PM, Golden Gate Park, SF

A chill day of food, music, merchants, and cannabis, in the beautiful Golden Gate Park.

Cannabis is now legal in California! We highly recommend visiting one of the many dispensaries in San Francisco to stock up on safe, tested & licensed product before you come to the Hill.

The vendors, sponsors, and merchants at our event are not permitted to distribute or sell cannabis in any form since regulations for Cannabis events in SF is still a work in progress.

If you have promos, pluggers, gig info, an art opening, etc, send me an email. The address is mfunkyzine@gmail.com. And bands, artists and poets - download links, no attachments, please, and no promises...

[Grid Practice] - 30:28

TINA...

Ok, In Grid Practice,

The other SPICE simulator I decided to gamble on wasn't to fall back on QUCS, but one that came up in comparison to LTSpice, called TINA - Toolkit for Interactive Network Analysis, a SPICE-based electronics design and training software by DesignSoft of Budapest. Right off the bat, an improvement. It comes in full-strength industrial form, but I picked the limited free version licensed by Texas Instruments called TINA-TI, that still covers all I need it for - analog components plus 555 timers and MOSFETs. It even includes modules for transformers so I won't have to cobble together two inductors and hope I got the specs right.

Anyway, I saw it in search results under 'LTSpice vs PSpice' as another option, when I got a sense of how bad the LTSpice snobs are from one particular forum where one person back in 2011 said they ran a circuit through both LT and TINA and got different results, and never got an answer or any help. So after I looked at a couple tutorial videos, I downloaded the free version, AFTER I had to register with Texas Instruments and promise that I wasn't a Russian or Chinese agent and I wasn't gonna build a nuclear device or any other weapon of mass destruction with it, which implies that my getting this application got added to my government file (don't give that look from over in the back; in these days of Real ID and Homeland Security's no-fly list, everybody's got a government file, just like how FB has a meta data file on you whether or not you've ever gone there).

Anyway, I'm only gonna spend another week on this simulator crap and see how it goes, and if I can't get no satisfaction, I might just look to hire a part time spotter to look at my devices like a mechanic and give me a diagnosis; it would waste a lot less time...

[One More Tune] - 33:37

Ok, for this week's One More Tune, we close out with Nightmare Calling - Second Rate Kings, a Rock / Blues / Garage Rock band down in Yorba Linda, in Orange County. In October 2018, they were named one of only two winners of the 95.5 KLOS Frosty, Heidi, and Frank Show "Stay or Go" contest and granted a slot on the FHF Birthday Bash at Surf City Blitz 2018.

[song] - 34:13

Well, OK.

[Closing] - 37:48

Hey, this show is a 1223studios joint.

I'm on iTunes, Internet Archive, Google Play, Spotify, PlayerFM, Stitcher, Tunein, Listen Notes, Podknife and Mixcloud. Episode notes are on the podpages, and you can download the MP3 directly. Send email to mfunkyzine@gmail.com.

If you like the show, tell your friends, and, here's an aside that kinda touched a nerve when I posted it at FB a few days ago; if you drive for Uber or Lyft, aren't you essentially being a sharecropper? I mean, if you drove an illegal jitney back in the day, at least you kept all the fare since it's you and your car doing all the work and getting wear and tear, so why should an app get the lion's share...

Show themes "Rocket Power" & "Spy Glass" by NY musician and composer Kevin MacLeod. Some additional audio from freesound.org.

Next episode is set for Friday, Apr. 19th.

I'm Larry, trying hard to stay chill at my garrett in the Mission, and this is Magnetofunky, from San Francisco, where we go through, not into, the darkness.