The Moveable Feast

Episode Transcript. Length - 33:10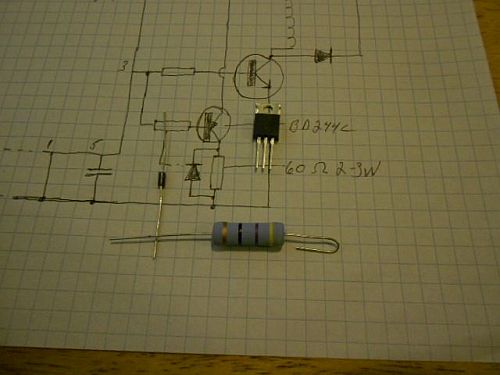 Magnetofunky No. 122. It's Saturday, May 11th, 2019.

[intro theme]

Hey. Larry here. This week I got kinda backed up and distracted outside the lab and the stone studio, but I'm catching up. Meanwhile, the music is a curated mix of slightly darker surf punk with a little spaghetti western thrown in...

[song] - 00:48

Ok, that was Creeper - The Echo Bombs, a Phoenix, AZ Rock / Indie / Surf Punk outfit with horror b-movie aesthetics and an entertainingly deranged live performance. Their most recent listed gig was 3/24 at the Lunchbox in Phoenix.

This is a laid back (and often explicit - you bet your ass) weekly international podzine of extremely eclectic music and progressive politics, with a focus on energy independence for the 99%. My podpages are 1223studios.com/mfunky.h and facebook.com/1223Studios.

[Grid Theory] - 04:26

Shifting Focus

In Grid Theory, briefly...

The offhand comment from a show or so back about going totally mobile is gaining weight, so much so I'm doing the research and cutting into stone time and lab time, but the biggest change in my labwork will be shifting from ifrastructure SRO/emergency portable power to full-on off grid marine, rv and campervan type power systems, which brings back the notion of making a 200W solar panel and getting serious about the house battery, which now has to be at minimum a 100Ah 12V deep cycle sla battery. The simplest solar system is the solar panel, charge controller, a battery, and a DC and AC inverter outlet, with a Benitez-8 power plant backup. There are a few other tweaks that would make up a practical power system, but that's what my focus is shifting to, and partly why the show is so late-- [bell]

Anyway, I'll get to the practical Grid stuff after Geeknotes...

[Back To The Stage] - 06:08

Ok, Back to The Stage, continuing the Darker Surf Punk set with Hateline - Ed Hunting, the moniker of Canberra guitarist/singer/producer George Mitton. His two loves: DIY punk and bedroom electronica, melding the vintage and the modern for a propulsive groove that defies you not to dance. Next up is John Wayne In A Dress - Agents of ECCO, a Rock / Surf / Americana band in Portland, OR. Mixing elements of Surf, Punk, Blues, Garage, Psych, Spaghetti Western, and Tex-Mex. After that it's Calling All Moon Units - MAWRCREST, a Rock / Surf / Psychedelic group currently based in Chicago. They released their first album under the name Whisker Muisc, stemming from their influence by the classics in rock, surf and country. Most recent gig - 05/05 at Silvie's Lounge in Chi. We wrap up with FUEGO Y SABOR - LOS VINTAGE, a Latin / Surf / rockabilly band out of Mc Allen, TX, from the 2011 album translated as 'FIRE AND FLAVOR' a mix of rhythms and harmonies of different decades and countries from foxtrot to surf...

[songs] - 07:43; 10:38; 13:11; 16:47





["Geeknotes"] - 19:38

Geeknotes: 05/12 - Socialism, An American Story Sneak Preview + Q&A @ The New Parkway, Oakland, 05/14 - Fighting Fake News & Finding Facts, Manny's, SF, 05/14 - Poverty Skolaz - a Theatre of the Poor workshop & play, 2940 16th St, SF...

Hey, Geeknotes!

Today it's Saturday the 11th of May, and again this is the last part to write up, so I'll just say that of course N. Korea is openly testing rockets and Iran is openly refusing to fall for these ham-fisted warmongers provocations (cause they do know how to say 'Gulf of Tonkin' in Farsi), and the harder Orange Queenie and Mike Pompeo walk around with a chip on their shoulder begging the old farts in Tehran to knock it off, they're laughing at you, just like Maduro in Venezuela - they all see how badly the corrupt cabal in the White Cracker House needs a war as CIC distraction. Speaking of which, I see now that Majority Leader Pelosi is playing the long game, as in being forced to take up impeachment because Pres. Fredo Coreleone is being so blatant with looking for a race war as campaign strategy - oh, and BTW, you Nazi red hats, don't say shit to jews about getting over the Holocaust until y'all stop calling the Civil War 'Northern Aggression'.

Finally, a cheer for Chelsea Manning getting out of Grand Jury jail, and the Sandra Bland police murder case demands a new trial, period.

Anyway, let's get on with a few dates:

05/11 - Astronomy Day

05/12 - Mother's Day, Int'l Nurses Day

05/12 - Socialism: An American Story (Sneak Preview + Q&A), 1 PM – 2:30 PM, The New Parkway 474 24th St, Oakland

Sneak Preview and Q&A Discussion w/ Director.

We will be showing 15 minutes of footage from Socialism: An American Story, a feature-length documentary about the history and resurgence of socialism in America.

For the first time in decades, there are socialists in both houses of Congress. Americans deserve an opportunity to evaluate socialist ideas without the usual Cold War stigma or fear-mongering.

05/14 - Fighting Fake News & Finding Facts, 6 PM – 7:30 PM, Manny's, 3092 16th St, SF

As a part of our Democracy and Journalism Series we are hosting a conversation on how to fight back against fake news.

We have more credible information at our fingertips than at any time in human history, but it competes with an onslaught of viral hoaxes, rumors, misinformation and disinformation. With the 2020 election season bearing down on us, nothing less than the health of our democracy is at stake.

Join Peter Adams, senior vice president of education at the News Literacy Project, a national nonpartisan nonprofit that empowers educators to teach middle school and high school students the skills they need to become smart, active consumers of news and other information.

05/14 - Poverty Skolaz- a Theatre of the Poor workshop & play, 7 PM – 9 PM, 2940 16th St 2940 16th Street, SF

A Theatre of the POOR production
A Free three week bi-lingual Theatre workshop that includes a stipend , healthy meals and inclusion in a play of the same name

Play will be on Friday, June 7th

05/15 - Peace Officers Memorial Day, Int'l Day of Families

05/17 - Nat'l Defense Transportation Day, World Info. Society Day, Bike to Work Day

If you have promos, pluggers, gig info, an art opening, etc, send me an email. The address is mfunkyzine@gmail.com. And bands, artists and poets - download links, no attachments, please, and no promises...

[Grid Practice] - 25:29

Parts is Parts

Ok, In Grid Practice,

The B-7.5 circuit on TINA is built up to the output sinking parts, next the specific parts.

Going back through my notes, it said that for the sinking output PNP transistor, it can be equivalent to the stated NPN component, so for the BD243C the PNP is the BD244C, or it's nearest match at the store. So, yeah I made a shop run to Berkeley and got the NTE332 transistor. The resistors came out to 60 Ohms at 2-3W, and I already have a 1N4007 power diode.

The shop had mostly 1/4W up to 2W resistors, and a few 3W. The closest size was 47 Ohms, which means that optional power diode becomes a required safety diode. Anyway, with the parts for the B-7.5 circuit I can get on with it over the weekend using the paper diagram instead of fussing with the circuit simulator - hell, I didn't use one in the Bedini Motor and it came out fine...

Anyway, after this, regardless of whether the Alexkor numbers improve, I'm doing what Senor Benitez did and closing out this battery bank device to get back to the two battery version 8, and the other Alexkor circuit - that can go in the circuit simulator before I get serious with it...

[One More Tune] - 27:56

Ok, for this week's One More Tune, we close out with Twang 'em High! - The Derangers, an Instrumental / Surf / Spaghetti Western outfit over in Rockland, MA, Conjuring the feel of a bygone era in America, when neon lit the evening sky along Route 66 and a cowboy with no name rode across a Drive-In movie screen. Next year celebrating 30 years... Next gig - 6/1 Otto's Shrunken Head in New York City.

[song] - 28:34

Well, OK.

[Closing] - 31:25

Hey, this show is a 1223studios joint.

I'm on iTunes, Internet Archive, Google Play, Spotify, PlayerFM, Stitcher, Tunein, Listen Notes, Podknife and Mixcloud. Episode notes are on the podpages, and you can download the MP3 directly. Send email to mfunkyzine@gmail.com.

If you like the show, tell your friends, and, the best and most expedient proposal I've heard so far to deal with Florida's red hat renegades trying to put a new poll tax in front of newly re-enfranchised black voters, is for some of our rich as hell Democrats to call 'Jubilee' and pay off the fees so they can vote in 2020. Looking at you Michael Bloomburg, George Soros especially with all the shit they throw at you, shove this in their face. Just saying...

Show themes "Rocket Power" & "Spy Glass" by NY musician and composer Kevin MacLeod. Some additional audio from freesound.org.

Next episode is set for Friday, May 17th.

I'm Larry, trying hard to stay chill at my garrett in the Mission, and this is Magnetofunky, from San Francisco, where we go through, not into, the darkness.