The Duty Cycle Weeds

Episode Transcript. Length - 39:28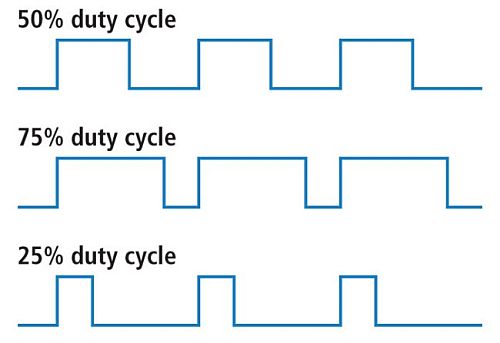 Magnetofunky No. 126. It's late Saturday, June 8th, 2019.

[intro theme]

Hey. Larry here. This week I was busy elsewhere so only got a little bit done in the lab, but the music is all fresh sounds you can dance to...

[song] - 00:41

Ok, that was Wish - White Blush, aka Carol Rhyu, originally from Chicago, who moved to LA for film school and later dropped out to join a synth band. She bought an MC-Roland 808 and recorded a handful of bedroom recordings, collaborated with producer friends, and released her self-titled debut EP. She then directed her feature film 'Loves Park' and this songis from the soundtrack album.

This is a laid back (and often explicit - you bet your ass) weekly international podzine of extremely eclectic music and progressive politics, with a focus on energy independence for the 99%. My podpages are 1223studios.com/mfunky.h and facebook.com/1223Studios.

[Grid Theory] - 04:58

Which Frequency?

Ok, In Grid Theory,

Picking up where I left off was at modifying the 555 circuit - really starting from squat, but turns out the best way through the frequency and duty cycle weeds was deciding what frequency is better for my circuit.

Now I know that old school low freq. chargers ran at 50 - 60 Hz, but they only give you 70-75% efficiency and a lot of energy as waste heat. I did catch one reference to PWM charge controllers running at 300 Hz, and I found an article on 'Frequency dependence of Batteries' at powerStream.com, that said high freq. is anything over 1KHz and some high freq. chargers run as high as 50KHz, but then, if you discharge a 12V battery at high freq. you can get crazy oscillations in a feedback situation. Anyway, high freq. chargers seem geared to industrial scale units like forklift and other big open cell batteries, not my preferred SLA house battery, so, I'm setting my freq. limit at 1KHz. This will be using the standard timing rail on a 555 timer Astable circuit, no potentiometer - R1 = 3.6K Ohms, R2 = 62K Ohms, 10nF capacitor gives me 1.131 KHz. If I convert this to the Skinny R&D configuration, I'm guessing I could make R1 and R2 both 3.6K Ohms to balance each other out and use a 60K Ohm potentiometer to shift the duty cycle. That's what I came to this morning---

[bell]

Anyway, coming back with spark gap follies...

Ok, -----

[Back To The Stage] - 07:44

Ok, Back to The Stage, continuing the dance set with new darkwave tunes with a good beat, song appropriate for a house party during month, for example. Anyway, continuing with Black Sand - FTR from Paris. This is from the new compilation album that features 24 diverse bands from around the globe that all share one thing in common, a taste for the dark. The release date is June 21...

[song] - 08:21

Hyper-Aware (Corruption Mix) - Decedent, an Artist somewhere in Ohio, feat. Slighter, an artist I couldn't nail down, also from the compilation album Dark Nouveau. And BTW, this digital only release is dedicated to the late vocalist Scott Walker.

[song] - 13:02

Ok, wrapping the set with Stray - Schedule IV, a post-punk and industrial band from Detroit. This is from their new album 'In Treatment' but the song is also included in a second compilation album that came in, "The Unquiet Grave," released by Cleopatra Records. In honor of the 20th Anniversary of the first volume, it features 25 international Post-Punk, Goth, Industrial, Darkwave and Experimental artists from across the dark music spectrum. It officially drops next Friday the 14th...

[song] - 19:01



["Geeknotes"] - 22:44

Geeknotes: 06/08 - Poetry at the Art Colony, Chicago, 06/08 - The Mahogany Festival 2019, Sacramento, 06/11 - LeVar Burton Park Renaming and Dedication Event, Sacramento, 06/12 - Doctors Without Borders Recruitment Info Session, 3543 18th St, SF...

Hey, Geeknotes!

Today it's late Saturday the 8th of June, and this time I got nothing pithy on the fascist soap opera or P-Grabby meddling in British politics while selling Mexican tariff wolf tickets, or the fact that the Border Patrol Ghouls are snatching the medicine from brown children as they stack people like cordwood trying to start a cholera outbreak at a border Buchenwald (feature, not a bug), or the venn diagram of the series 'When They See Us' and the knowledge that at least 1 out of 5 active police officers across the country publicly post and spread eliminationist neo-nazi BS openly on social media. Shocked, shocked I say...

Anyway, what I'd rather do is say hold still for a second...

[Deep End]

Yeah, we're in the deep end...

According to Electric Universe theory, gravity isn't a phenomenom solely of mass, that there's an electromagnetic component, but I wonder if it's a form of electrostatic surface tension due to the highly energized field, a virtual ocean of charge that surrounds us and pulls matter to the surface. Anyway, if so, and there's adundant electromagnetic waves and birkland currents in space, then our space ships shouldn't focus on some exotic form of fuel for propulsion, but rather a way to exploit the existing energy, like a way to detect and ride those Birkland Currents, which we now know exist between galaxies, between stars, even between the sun and the planets in our solar system. Imagine a ship surrounded by a plasmoid shell, energized by a network of variable halback arrays built just under the outer hull. That's just a start, but it's possible...

Anyway...

[Back to Geeknotes]

Anyway, let's get on with a few dates:

08/08 - World Oceans Day

06/08 - Poetry at the Art Colony, 5 PM – 7 PM CDT, Art Colony Studios, 2630 W. Fletcher, Chicago

Poetry Performances at the Art Colony at 2630 W. Fletcher on Saturday, June 8 at 5-9 pm (scintillating summer show)

FEATURING POETRY and PERFORMANCES by

Matthew Lawler, Jason No Ah, Dina Stuart and Sid Yiddish

06/08 - The Mahogany Festival 2019, 10 AM – 6 PM, William Lee College Prep, 3300 Stockton Blvd, Sacramento

The Mahogany Festival is dedicated to community empowerment on all levels. It's a day of food, fun, and family to celebrate our culture as a people. Guest speakers will talk about education, health, economics, and urban gardening.

We are also celebrating the 20th anniversary of the Mahogany Urban Poetry Series.....

06/11 - LeVar Burton Park Renaming and Dedication Event, 11 AM – 2 PM, 1900 Expedition Way, Sacramento

You're invited to LeVar Burton Day, which celebrates Mr. Burton, the Emmy and Peabody Award-winning host of "Reading Rainbow," star of "Roots" and "Star Trek: The Next Generation" and native son of Sacramento.

On Tuesday, the City will host an official dedication ceremony of LeVar Burton Park, formerly Richfield Park, in the Meadowview neighborhood where Mr. Burton previously lived.

06/12 - World Day Against Child Labor

06/12 - Doctors Without Borders Recruitment Info Session, 7 PM – 8:30 PM, 3543 18th St, SF

Every day, Doctors Without Borders/ Médecins Sans Frontières aid workers from around the world provide assistance to people whose survival is threatened by violence, neglect, or catastrophe—treating those most in need regardless of political, religious, or economic interest. Whether an emergency involves armed conflicts or epidemics, malnutrition or natural disasters, Doctors Without Borders is committed to bringing quality medical care to people caught in crisis.

On Wednesday, medical and non-medical professionals are invited to an evening presentation to learn more about how you can join Doctors Without Borders' pool of dedicated aid workers.

The presentation will last 90 minutes, including Q&A.

06/13 - Int'l Albinism Awareness Day, International Axe Throwing Day

06/14 - US Army Birthday, Flag Day, World Blood Donor Day, and, it's President Shithole's birthday; if I was to waste time sending a card, it'd be prison stripes...

If you have promos, pluggers, gig info, an art opening, etc, send me an email. The address is mfunkyzine@gmail.com. And bands, artists and poets - download links, no attachments, please, and no promises...

[Grid Practice] - 29:01

The Sparkless Gap

Ok, In Grid Practice,

Ok, working on the circuit is all well and good, but I still haven't gotten sparks for my spark gap yet. Earlier in the week before things got busy I set up a car relay coil and capacitor driver to the ignition coil, gave it 12V and got nothing on the spark gap. I hooked the multimeter directly to the secondary and got 16V AC. I thought I had it wired wrong and checked, but the jumper wires didn't get hot. I re-wired the relay connections anyway, but no better. I checked the battery and it was at 12.1V, yeah weak as hell. I added a second also weak as hell battery, and together I got 11.9V. Just to be sure I hooked up the scooter ignition coil to a different relay coil and got similar bupkiss. How do you get 2.5V AC...

Anyway, I took a day to fully charge two of the test batteries and then things got busy so I'll try again and see if it was the batteries or the relays. I want my spark gap!

[One More Tune] - 31:00

Ok, for this week's One More Tune, we close out with Edge of the World (Digital Gnosis Remix) - Lorelei Dreaming, a Chicago based group that brings theatrical electronic music to the stage and digital world. Their live performances are a multi-media experience of expressive lighting effect, atmospheric video manipulation, Lorelei's engaging stage presence, and of course the music. Themes are often about journeys and transformation, stories of hope, and sometimes darkness. This tune is also on the Cleopatra Records compilation "The Unquiet Grave".

[song] - 31:45

Well, OK.

[Closing] - 37:56

Hey, this show is a 1223studios joint.

I'm on iTunes, Internet Archive, Google Play, Spotify, PlayerFM, Stitcher, Tunein, Listen Notes, Podknife and Mixcloud. Episode notes are on the podpages, and you can download the MP3 directly. Send email to mfunkyzine@gmail.com.

If you like the show, tell your friends, and, ya know, I wonder how many names are on the Vietnam Memorial wall because his daddy bought him five replacements - I mean, deferments, or worse, his jackass could've gotten more soldiers killed going on patrol in his place...

Show themes "Rocket Power" & "Spy Glass" by NY musician and composer Kevin MacLeod. Some additional audio from freesound.org.

Next episode is set for Friday, June 14th.

I'm Larry, trying hard to stay chill at my garrett in the Mission, and this is Magnetofunky, from San Francisco, where we go through, not into, the darkness.