Drive Time

Episode Transcript. Length - 34:50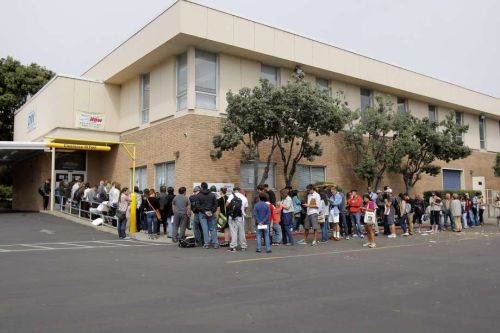 Magnetofunky No. 127. It's Sunday, June 16th, 2019.

[intro theme]

Hey. Larry here. Yeah it's Sunday, but I'll get into the non-lab non-sculpture studio work in a bit. The music is another mix of submitted styles, mostly non-dance tunes...

[song] - 00:43

Ok, that was O​.​G. soundbytes ft. CK7, Marchitect, and M7 - Cee Knowledge presents from Fresno. Originally recorded in the summer of 2017 during the recording sessions for the AlienAided album, this is part of the B-Sides promo series Cee Knowledge is letting fly this year.

This is a laid back (and often explicit - you bet your ass) weekly international podzine of extremely eclectic music and progressive politics, with a focus on energy independence for the 99%. My podpages are 1223studios.com/mfunky.h and facebook.com/1223Studios.

[Grid Theory] - 05:15

Alternative Productivity

In Grid Theory,

Ok, cutting to the chase, my plan to go portable mostly involves going mobile, as in giving up my bike and switching to four wheels, for many reasons, such as in terms of space, there ain't that much difference between an SRO unit and a cargo van tiny house (or in my case, a mobile art studio and research lab), and now that I'm on a fixed income, I'm not pissing 70% of it away on rent.

Anyway, the last couple weeks I was engaged in what I'll just call 'alternative productivity' - I did a full set of driving lessons for my road test, because it's been over two decades since I last drove with any regularity. Last week I had my test and failed, because frankly six hours practice wasn't enough. My retest is in two months, plenty of time to practice, but the summer was supposed to be leisurely spent looking for a decent 15-20 year old ride with my new license, now I need to hunt down my ride ASAP - no later than Bastille Day.

Luckily, you can buy a vehicle and even register it with a learner's permit, but not without liability insurance, and it's more expensive in Cali., so I'm considering starting with non-owner liability now just to have a policy I can upgrade.

Anyway, that's the big non-lab non-studio work cut out for me, with many moving parts, like finding a decent mechanic to inspect the things--- [bell]

Anyway, coming back with the updated Benitez-8 circuits...

[Back To The Stage] - 07:57

Ok, Back to The Stage, continuing the mixed set with Robins Calling - Zen Warship, a funk band playing across the DMV for two years. The song features their new vocalist, Preethy, and BTW, they have a gig on 6/27 - Gypsy Sally's in DC.

Up next it's Paul Skywalker - Aurora Beam, The One and Only Jazz Punk Duo from Watsonville, CA, another tune from the album The Chronicles released last July.

And wrapping the set with new tune Silver Face - Statiqbloom, the Brooklyn-based Post-Industrial band that just dropped their new album Asphyxia, which now is coming out next month...

[songs] - 09:04; 13:45; 15:32



["Geeknotes"] - 19:13

Geeknotes: 06/16 - Bloomsday In Chicago @ The Galway Arms, Chicago, 06/18 - World Refugee Day of Service + Art, Community Impact LAB, San Leandro, 06/19 - Juneteenth Rally on Inequities of Black City Workers, SF City Hall...

Hey, Geeknotes!

Today it's Sunday the 16th, as Spring officially winds down this week and the heat wave finally leaves the Bay Area, meanwhile the ham-fisted excuse for an empire screws up the latest false flag operation in the Persian Gulf with the so-called attack on the Japanese oil tanker nobody but P-Grabby's base believes Iran is stupid enough to try with the US fleet offshore and waiting for the pretext to start the Iran war Orange Queenie can campaign on as CIC, just in case Nancy Pelosi refuses to give him the impeachment he's practically begging for, I'm sure one of his remaining enablers has told him that during wartime, as CIC he could cancel the election next year with the minions in the Senate backing him up. Doesn't matter whether he actually can or not; doing shit that fails but pleases the rabid red hat base keeps them charged up, while the Democrats are still afraid to pull stunts that pleases their base even if it fails, because pleasing the liberal base will always be called 'bias' by the corporate media, which may as well be called their own political faction which has its own agenda, but that's whole other rabbit hole I'm not going down today, so, anyway, let's get on with a few dates:

06/16 - Fathers Day, Int'l Day of Family Remittances

06/16 - Bloomsday In Chicago @ The Galway Arms, Chicago

June 16
The Galway Arms
2442 N. Clark Street
Chicago 5PM


Sponsored by Puddin'head Press and hosted by playwright Jeff Helgeson

This year starting at 5pm, $7 cover.

06/17 - Global Garbage Man Day, World Day to Combat Desertification

06/18 - World Refugee Day of Service + Art, 10:30 AM – 1 PM, Community Impact LAB, 15555 E 14th St #201 Bayfair Center, San Leandro

In a world where violence forces thousands of families to flee for their lives each day, the time is now to show that the global public stands with refugees, many created because this country keeps meddling in their countries' elections.

Join Community Impact LAB for a morning of volunteering, art, and community with Local artist Andrea Guskin.

06/19 - Int'l Day for the Elimination of Sexual Violence in Conflict

06/19 - Juneteenth Rally on Inequities of Black City Workers, 11 AM – 12:30 PM, City Hall in San Francisco

Juneteenth generally commemorates the emancipation of enslaved Black folks. This rally is to condemn racist and discriminatory practices in City departments against Black workers. Black workers employed by the San Francisco government have lowest wages among ethnicity groups, the highest of those fired, highest in medical separations, lowest in regards to promotions, and have the lowest numbers in professional classifications. The average Black worker makes $67,000, while the average white worker makes $150,000.

06/20 - American Eagle Day, The actual date of World Refugee Day

06/21 - Summer Solstice, National Selfie Day, Int'l Day of Yoga

If you have promos, pluggers, gig info, an art opening, etc, send me an email. The address is mfunkyzine@gmail.com. And bands, artists and poets - download links, no attachments, please, and no promises...

[Grid Practice] - 25:02

Two Coil Drivers

Ok, In Grid Practice,

I made some progress last week; I went to the Berkeley shop for a 60K potentiometer, but they only had the 50K pots. The two existing mini breadboards with the 555 astable circuits just need the resistors swapped, with no change in the pin 3 output resistor and the 2N3055 transistor or the IRF510 Mosfet.

The circuit driving the 2N3055 power transistor will use the fixed R2 resistor, in this case 56K Ohms. Running it with the 3.6k Ohm R1 resistor and the 15nF timing capacitor sets the frequency at 832 Hz, and here I saw how much difference 5nF is - a 10nF cap bumps the freq. up to 1.2KHz, but because the engineer forums said the 2N3055 transistors wear out faster from the back EMF, this might make it last longer. I added the two diodes to route the flow through the timing rail and goose the duty cycle a bit.

The circuit driving the IRF510 Mosfet gets the 50K Ohm potentiometer; the maximum freq. is set at 928 Hz, but if I made capacitor C1 10nF the freq. bumps up to 1.4kHz, and I may do that just for tuning.

With the circuits done, I'm ready to try them on the ignition coil and hope for sparks, once I work around the alternative productivity...

[One More Tune] - 27:45

Ok, for this week's One More Tune, we close out with Ringing The Changes - The Harrow, a Brooklyn post-punk/dream pop band. Tghis tune is also on the Metropolis Records compilation Dark Nouveau, and I just heard this number on the radio last week, on KPFA's late night Know Other Radio Network show...

[song] - 28:15

Well, OK.

[Closing] - 32:59

Hey, this show is a 1223studios joint.

I'm on iTunes, Internet Archive, Google Play, Spotify, PlayerFM, Stitcher, Tunein, Listen Notes, Podknife and Mixcloud. Episode notes are on the podpages, and you can download the MP3 directly. Send email to mfunkyzine@gmail.com.

If you like the show, tell your friends, and, seeing that Florida's red hat asshats are demanding that ex-felons pay all their fines before they can vote again, how's about cities that P-Grabby has stiffed after straining their services refuse to put him on the ballot until he pays those bills - like DC still owed millions for Inaugural Day. Add that to the places bumping him off the ballot cause he won't release his markers (sorry, tax returns)... Show themes "Rocket Power" & "Spy Glass" by NY musician and composer Kevin MacLeod. Some additional audio from freesound.org.

Next episode is set for Friday, June 21st.

I'm Larry, trying hard to stay chill at my garrett in the Mission, and this is Magnetofunky, from San Francisco, where we go through, not into, the darkness.