Mystery Load

Episode Transcript. Length - 46:08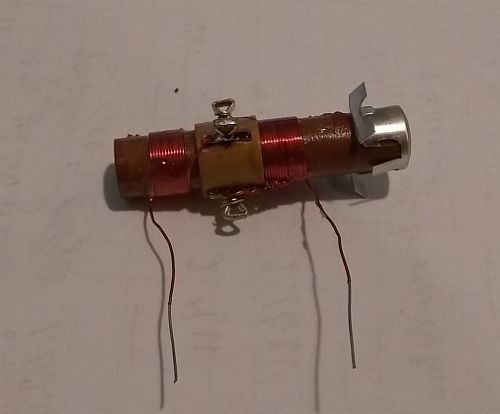 Magnetofunky No. 135. It's Saturday, August 17th, 2019.

[intro theme]

Hey. Larry here. This week was a deep dive into the weeds of Benitez' patents trying to graft different takes of the power plant circuits he himself didn't make that clear. Anyway, the music is all submitted, different takes of big beat sound...

[song] - 00:51

Ok, that was Always With You, another alternative indie pop rock lead off number by Duckwood, AKA Kevin Janosky over in Asheville, NC from his new Cassette Vol II - Home Now album that dropped a few weeks ago. Nice.

This is a laid back (and often explicit - you bet your ass) weekly international podzine of extremely eclectic music and progressive politics, with a focus on energy independence for the 99%. My podpages are 1223studios.com/mfunky.h and facebook.com/1223Studios.

[Grid Theory] - 06:51

What Is The Load

Ok, In Grid Theory,

A continuation of the meta homework on the Benitez devices, mainly re-plowing the numbers, or rather lack of numbers provided by the Sr., because he didn't lay out specs for the capacitor banks or the tank circuit components in either the first patent or any of the slight improvements, only in the final patent for switch 8 did he specify the battery size or run the circuit through Ohm's Law, a pain in the ass for a non-engineer. The thing is, the load in the first example of switch 8 is a motor and alternator that drives the induction coil and interrupter through the tank circuit and spark gap, but when he indicated that you could take out the motor and alternator he didn't re-run that setup through the formulas. Now I went back over the relevant Rick Friedrich videos on the switch 5 and 8 and like I said way back in a few other episodes, Friedrich himself also only let slip a few crumbs of clarity because he's trying to make something to sell.

Anyway, the numbers matter because, to me, replacing the motor and alternator as the load with just the tank circuits and the load taps is confusing. In my setup of switch 8, the load taps are separate from the oscillation circuit, but incorporating switch 5 means the load taps are wired in parallel to the tank circuits through one of the capacitors. So, which is the load you run Ohm's Law through: the taps or the tanks? If it's the tank circuits, I've already done the math to match the desired frequency, but if it's the load taps, it depends on whatever I have connected to them. So, taking the Sr's calculations using the motor and alternator (2 60v 40ah batteries, a load running at 10v 40a generating 400w to discharge and charge a battery in 1 hr), I transposed a load running between 9-12V at either 50ma or 200ma, and got the big result that the tank circuit capacitors had to be either 50nF or .5 to 1uF.

Now, for the tank circuit that just means either a 50nF cap and a 400uH inductor or a 1uF cap and a 20uH inductor will give me 35KHz of oscillation, but I found one Cornell Dubilier 50nF 3KV cap (big-ass can, $45 each, only sold in bulk), and for 1uF 3KV, that's also a big-ass expensive aluminum oil sealed capacitor, or according to Mouser Electronics, another Cornell Dubilier film cap for $20 each. That's a bit much for spitballing a circuit.

Anyway, I'm gonna push ahead with what I have so far, and since I still don't have an electronics spotter and, aside from the Benitez model Peter Lindemann ran at the ETC Conference last year, there are very very few working examples of any practical Benitez builds from the free energy community, I'm not feeling any more lost in the weeds at all as I feel my way through, particularly since I'm not hiding my hands tying to build something to sell--- [bell]

Ok, coming back with the Tank Circuit Baby Steps...

[Back To The Stage] - 12:10

Ok, Back to The Stage, continuing with a quartet of assorted big beat tunes, starting with Twist The Knife, some more Industrial Trip-hop Darkwave by the previously featured Velvet Acid Christ from over in greater Denver, from the new album Ora Oblivionis. After that it's Time Away - penny, an art rock psychedelic shoegaze outfit from Asheville, from their eponymous album dropped on 4/20. And that reminds me, I'm gonna update the Craigslist ad, but y'all gotta give me some kind of bio, even one sentence, even if you just formed a month ago after a night getting stoned watching cult films like 'Repo Man' or 'The 5000 Fingers of Dr. T'...

[songs] - 13:12; 17:28

[Second Set] - 20:08

Ok, second set open with You're Still Alright, a bit of psychedelic folk from Oakland outfit Saidtheanimals, AKA local artist Zach Williams. And we wrap up with Rover - Jenn Vix, a multi-instrumentalist and producer from Providence, Rhode Island, now in NY, with a career spanning decades. The song comes from the new album 6 and evokes the cult classic TV show The Prisoner. Very cool video. I fully remember when the show played in the US - Summer 1968 on CBS, I was 11 turning 12, didn't miss an episode. It was a trip...

[songs] - 21:05; 26:32



["Geeknotes"] - 30:37

Geeknotes: 08/21 - Is War with Iran Imminent - The Current Situation Explained, Manny's, SF, 08/22 - Buy Back The Block, Climb Real Estate, Oakland...

Hey, Geeknotes!

It's Saturday afternoon, much of the political atrocity landscape is the same as last week, except that a couple more beloved artists have passed on, while rich pedophile Jeffrey Epstein was assassinated (whose 'suicide watch' included buttered popcorn and a soda), and brown children continue to be molested and tortured in concentration camps, meanwhile, if we all wanna move forward on the whole gun control issue, two things we could do: stop using the NRA-approved term 'assault weapons' and start calling them what they actually are - battlefield weapons. Also, how's about a couple dozen multicultural folks in Black Lives Matter t-shirts descend on one of these weekend gun shows, not to protest, but to shop, in a 21st Century take on the Black Panthers visiting the Ca. statehouse locked and loaded. That'll move the debate. Anyway, while the first of many, many funerals for victims of red hats exercizing their freedom of lead speech, I'd rather switch from empty snark to a notion tat's not quite from the Deep End: It's a given that almost all the planets that exist throughout the universe are composed of the same ninety some odd elements, whether it's rocky, gas giant or ice worlds, and we know that tholins and amino acids can be found on asteroids or free floating in space. well, I surmise that life will be discovered to be a natural bioelectrochemical reaction of a planet's atmosphere to the energy field from it's sun, plasma discharges and cosmic rays, and if humans aren't already out there, when we finally get to an Earth-like oxygen-nitrogen world, we'll find plants and animals that are very similar to the flora and fauna we find here. Which means the storyline of the show Firefly, where lots of worlds looked just like Earth, is entirely plausible... And with that, let's get on with just a couple dates...

08/19 - Nat'l Aviation Day, World Humanitarian Day

08/21 - Senior Citizens Day

08/21 - Is War with Iran Imminent - The Current Situation Explained, 6:30 PM – 7:45 PM, Manny's, 3092 16th St, SF

The situation with Iran is becoming more frightening by the day. One of the country's preeminent Iran experts is going to break it down. Dr. Abbas Milani is the Hamid & Christina Moghadam Director of Iranian Studies and Adjunct Professor at the Center on Democracy, Development and Rule of Law at the Freeman Spogli Institute at Stanford University. He has been one of the founding co-directors of the Iran Democracy Project and a research fellow at the Hoover Institution.

08/22 - Buy Back The Block, 6 PM – 9 PM, Climb Real Estate, 1814 Franklin St. #100, Oakland

It's Back to School time and we're going to learn how to #BuyBackTheBlock! Join The New Oakland in our pursuit to improve wealth, financial literacy, and Home-ownership in the African American community and beyond. We'll discuss the current challenges of the Oakland market, meet industry professionals who can help us navigate them, and get Down Payment Assistance & First Time Homebuyer grant Info.

08/23 - World Day for Save Trade Abolition

08/24 - Nat'l Waffle Day

If you have promos, pluggers, gig info, an art opening, etc, send me an email. The address is mfunkyzine@gmail.com. And bands, artists and poets - download links, no attachments, please, and no promises...

[Grid Practice] - 37:04

Tank Circuit Baby Steps

Ok, In Grid Practice,

Since I'm going with the unattributed switch 5 schematic, and after waiting half a week before I could go to the Berkeley shop, I went back over the inductor options, looking at the variations of tank circuits, like adding a resistor, why the Benitez devices use parallel coupled tanks over series coupled, etc.

Now, to work out the size of my inductors, I started with the two factors I settled on - 35KHz oscillation frequency, and the available high voltage capacitors (the tiny 2-3KV caps and the 3KV caps). I ruled out winding pvc pipe air-core inductors because of the resulting size, and because I was still suspicious of these weird little yellow split-head caps I checked them with my first cheap-ass multimeter (the only one with a function to measure capacitance) and discovered that instead of being 300pF like the store said, they're actually 120pF - big difference. The other caps that I got for the mini Tesla Coil are 3.9nF as advertized. Running these two combinations through a Tank Circuit Resonance Calculator gave me a 170mH inductor for the 120pF cap, and a 5mH inductor for the 3.9nF cap to deliver 35.2 and 36KHz respectively. Now I had a short shopping list, so on Wed. I went across the Bay.

The shop, as expected, didn't have a 170 or a 5mH inductor, but they did have ferrite toroids that looked big enough (anywhere between 12-20mm Inner Diameter). What I got were 25mm OD, 15mm ID, 10mm HT, $1.50 a pair, and as for inductors, in the back there were plenty of little uH coils, and one small bin with '10-15mH' coils in it. These are real old school parts but they were only $1.50 each so I got 4 of them, just in case. Back at the lab I ran the toroid through a winding calculator and the result - using #22 or #30 wire, you need 70 turns, that's 3 meters of wire (just shy of 10 ft.), single or bifilar wound.

I also tried to ID the 10-15mH coils on the Google, but these things must be very old school. Anyway, so far I have one of the toroids finished using the thicker #22 wire, and a couple baby steps away from tank testing...

[One More Tune] - 41:07

Ok, for this week's One More Tune, we close out with a very cool Indie Folk Artpop piece, Blue Daniel Vocalise - Shookriya, AKA David Preston, from the album Regularly Scheduled Programming. This very prolific cat is into self sufficiency, not a big fan of touring since it's not very environmentally friendly but has many works on video and is working on scoring some Mediterranean land to create and share art and practice yoga with his fiance. Cool...

[song] - 41:00

Well, OK.

[Closing] - 44:27

Hey, this show is a 1223studios joint.

I'm on Spotify, Tunein, Google Play, Stitcher, iTunes, Internet Archive, PlayerFM, Listen Notes, Podknife and Mixcloud. Show notes are on the podpages. Send email to mfunkyzine@gmail.com.

If you like the show, tell your friends, and, here's an election rule everybody could get behind: P-Grabby can only appear on the ballot in cities where he actually paid the bill for one of his Nazi rallies. He owes El Paso, for example, half a million bucks. multiply that by over a dozen so far. How about it you GOP minions, or are you only fiscally responsible when a Democrat is in the White House?

Show themes "Rocket Power" & "Spy Glass" by NY musician and composer Kevin MacLeod. Some additional audio from freesound.org.

Next episode is set for Friday, Aug. 23rd.

I'm Larry, trying hard to stay chill at my garrett in the Mission, and this is Magnetofunky, from San Francisco, where we go through, not into, the darkness.