Oddball Driver

Episode Transcript. Length - 39:55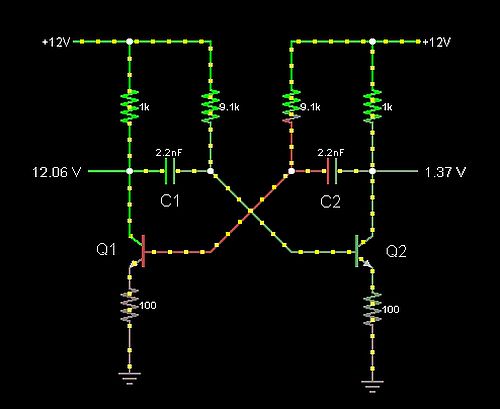 Magnetofunky No. 138. It's Friday, September 6th, 2019.

[intro theme]

Hey. Larry here. I spent the short week finishing up the tank driver for the tank circuit of the Benitez power plant and still getting an oddball result. Yeah, I kept seeing Donald Sutherland's character from the movie 'Kelly's Heroes'. The music is a fully curated mix of fresh Aussie sounds to enjoy...

[song] - 00:57

Sushi In Tokyo - DVNA, a colourful, bold and intriguing project born within the depths of a Gold Coast bedroom in early 2017. A warm fusion between new age soul and electronica. Nice. Yeah, I went down to music hangout Triple J's Unearthed for a few very fresh and new tunes from Australia, that's about to welcome Spring.

This is a laid back (and often explicit - you bet your ass) weekly international podzine of extremely eclectic music and progressive politics, with a focus on energy independence for the 99%. My podpages are 1223studios.com/mfunky.h and facebook.com/1223Studios.

[Grid Theory] - 05:25

Test Prep

In Grid Theory,

Starting fresh on Monday, I stitched together the deluxe bells and whistles tank circuit with the extra resistors, the diodes and the potentiometer, threw the switch and it was a damn train wreck; no matter how I tried to fudge the values on the components, the circuit either locked up the current, or had it flying wide open through both transistors. Anyway, then I went on and put the bare bones tank circuit up and it worked just fine, even better when I added a couple 100 Ohm resistors. Splitting the positive line and adding the other 12 input was ok as well. So on Java at least, the tank driver looks good. The current flow is interesting - the crossover kick to the transistors slowed down is like two dancers out of step, but that's what I want with these two square waves...

And just to be sure, I went through general discussions of the differences between ideal circuits and real world replications, and the consensus seems to be that as long as you're not pushing a circuit to extremes, the mathematical models bear out. Cool...

When I sat down to build the actual tank driver, I discovered that I was fresh out of 100 Ohm resistors, but I had 150 and 200 Ohm parts. Just to be sure, I tried those parts on the Java simulator and, nope, gotta be 100. The next day, Wed., I went to the Berkeley shop and saw that the regular 1/4W 100 Ohm resistors are popular enough to be out of stock, so I got the bigger 1/2W babies and, a cheap-ass $20 clamp meter. After I finished installing the circuit on the mini breadboard, I saw that it fits perfectly on a micro board.

So last night I finished cleaning up the Benitez board and installed the driver to the tank circuit, and on the back end I went back to the Friedrich video on the switch 8 to hear again the one place where he mentioned the size of capacitors the Sr. used after the spark gap and what range he was using - from 0.22uF to 10uF. I didn't want to make a Friday store run, but I also didn't want to run a power test assuming it would fail with my two .22uF 600V caps in series, giving only .11 microfarads at 1200V, so I went after all and at the shop I got the best combo they had - 450V 2.2uF electrolytic capacitors. The guy brought the bin and I picked out 8 of them that were small enough to fit the micro breadboard. Anyway, back at the lab I discovered that 6 of them were actually 3.3uF, but no biggie - all 8 in series gives me a bank of 0.366uF (or 366nF) at 3600V, within the range Friedrich mentioned, and just enough voltage to accomodate a small spark in the gap--[bell]

Anyway, I'm running the test right now (Fri. afternoon), and results in a bit...

[Back To The Stage] - 10:11

Ok, Back to The Stage, continuing the Aussie set with three grinders - I'm Listening - Good Doogs, Indie, Punk, Surf Rock band from Perth, Four losers trying to bring music to Mandurah, West Oz. They're on tour through October - dates on their FB page... Then it's Oh Good God! by Astronaut Launch Party, an Indie, Pop, psychedelic punk folk outfit from Townsville, North Queensland, a "raucous circus of hyper speed gypsy rock" embracing "just about every element of theatrical rock & roll in existence". They had a mini tour of the UK and France last year, and they have a record on the way... Wrapping up with Braindead - The Suburbs, a Three Piece Rap Rock Band From Melbourne's South Eastern Suburbs. It's their first single, a tribute to the best parts of the 90's taking influences from Limp Bizkit & Rage Against The Machine through to The Red Hot Chili Peppers & Soundgarden with some Run-D.M.C & Beastie Boys thrown into the mix. And definitely not work safe, if that applies...

[songs] - 11:40; 14:38; 18:35



["Geeknotes"] - 22:42

Geeknotes: 09/10 - Certificate in Psychedelic-Assisted Therapies & Research Info Session, California Institute of Integral Studies, SF, 09/13 - Negroponte on American National Security Priorities for 2020, Chicago Council on Global Affairs, 09/14 - Free Electric Car Show, Asheville Outlets, 09/14 - Emergency Power, SOS Survival Products, Inc., Van Nuys...

Hey, Geeknotes!

It's Saturday morning, and as far as the landscape of political atrocities goes, I'm tired of laughing at the treasonous antics of Mango Mussolini, where 'Sharpiegate' is just another turd to obsess over by the corporate media as they continue to normalize this asshole, meanwhile, four red states are executing the craven dick move of cancelling GOP primaries and caucuses because Fearless Leader Cadet Bone Spurs is so shaky to challengers - be honest red hats, if the DNC pulled that shit you'd all be crowing that the maneuver comes straight from the Politburo playbook, and even more indication that the eventual Democratic nominee shouldn't even bother debating the lying grifter next year. In fact, starting now I'm not watching any campaign commercials from anybody, and I especially don't give a damn about any breathless breaking news of sudden scandal or outrage under the 'sure to knock out the candidacy' of anybody still in the Democratic Thunderdome, because the minions already bragged about their multimillion dollar campaign of targeted disinfo through social media and the corporate, investor-class media (especially if the Wash. Examiner, Politico or the friggin NY Times use each other to vouch for toxic gossip). Is that why Think Progress just died, or was it because no rich liberal wanted to buy it and be accused of pushing another Pravda?

Anyway, real thoughts and prayers to the people of the Bahamas and the Eastern Seaboard - except those who don't believe in climate chaos; y'all can ignore the weatherperson the TV...

Anyway, let's run a few dates...

09/08 - Nat'l Grandparents Day, Int'l Literacy Day

09/09 - California Admissions Day

09/10 - World Suicide Prevention Day

09/10 - Certificate in Psychedelic-Assisted Therapies & Research, 6:30 PM – 8 PM, California Institute of Integral Studies, 1453 Mission St, SF

Find out how to be part of the next cohort of CIIS' groundbreaking Certificate in Psychedelic-Assisted Therapies & Research!

Meet Dr. Cathy Coleman, Admissions Manager of the Center for Psychedelic Therapies and Research, and other Center staff. Come learn what this professional certificate program is all about. Ask questions, look around the campus or take advantage of an online session, and hear about the need for the certificate in Psychedelic-Assisted Therapies and Research in the culture at large. Participate in informal conversation with some of the teachers, graduates, and current students. Hear why we designed the certificate, how you will benefit from it, and how you can be a part of the long-term vision of the field. Learn how the certificate program can advance your progress toward your professional goals.

09/11 - Patriot Day

09/12 - Nat'l Video Game Day

09/13 - Int'l Programmers Day

09/13 - Negroponte on American National Security Priorities for 2020, 3:45 PM – 5 PM CDT, Chicago Council on Global Affairs, 2 Prudential Plz, Chicago

John Negroponte was US ambassador to Honduras from 1981 to 1985. He helped supervise the Nicaraguan Contra mercenaries who were based in Honduras, also helped set up the Honduran military death squads. The war criminal, who should be sharing prison stripes with Henry Kissinger, will join the Council's Brian Hanson to discuss the findings of the 2019 Chicago Council Survey of American public opinion on US foreign policy and the nation's global priorities ahead of the election.

09/14 - Free Electric Car Show, 12 PM – 4 PM EDT, Asheville Outlets

Celebrate National Drive Electric Week at Asheville Outlets! Electric vehicle owners and dealers will be set up in the parking lot behind Gap Factory showing off the latest long range EVs, 4 wheel drive EVs, Plug In Hybrids, used and new. Plus, organizers will be on-site answering everything you've ever wanted to know about electric cars. Visit www.shopashevilleoutlets.com for more information.

09/14 - Emergency Power, 1 PM – 3 PM, SOS Survival Products, Inc., 15705 Strathern St, Ste 11, Van Nuys

Reliable power is a resource we take for granted. The reality is that between increased demands, deferred maintenance, plots by unsavory actors, and natural disasters, we need to prepare for times when grid power isn't available. Dan Tomlinson, a Community Emergency Response Team (CERT) Member, Amateur Radio Operator, and retired Police Officer will discuss alternatives to grid power. Topics will include battery power, solar power, and generators.

If you have promos, pluggers, gig info, an art opening, etc, send me an email. The address is mfunkyzine@gmail.com. And bands, artists and poets - download links, no attachments, please, and no promises...

[Grid Practice] - 30:31

Power Drive

Ok, In Grid Practice,

Ok, done testing, and to cut to the chase, still no sparks, but the circuit still works, charging the 'B' side albeit at a glacial pace. On the back end, the improved capacitor bank the rheostat and the spark gap all read 10.5V with the spark terminals separated, and when I touched them together the voltage went up to 11.5V, but no sparks, no pulses of back-EMF...

On a side note, during the test, I noticed that when reading from the common ground, the junction where the 'A' side positive splits off from the switch to the load tap and the circuit, it's fluctuates from 22-24V, but the driver circuit by itself reads just 12V, and the load taps by itself is 11.6V. The 'B' battery reads less than 12V under load, normal for the charging battery, so the extra voltage is coming from somewhere. That implies that the load taps don't put any strain on the run battery, but I never got this reading before the new circuitry, so the next baby step is crystal clear - The whole thing needs to be scoped, especially now that the Falstad/CircuitMod Java app has thoroughly spoiled me on getting scope readings. And speaking of which, on the FB page I have a 45-sec. video of the tank circuit running on the CircuitMod app, with scope readings.

So now that I have my info in time for the show, I'm gonna enjoy the weekend before I dig the scope out from under the stack of papers...

[One More Tune] - 33:09

Ok, for this week's One More Tune, we close out with a bit of Dance, Electronic, Hip Hop, Metal - Vigilant by Jordan Peters, a record producer, musician, sound engineer in Melbourne. He began his career producing music on his computer in 2015 at the age of 14. He primarily produces hybrid electronic music but also draws influences from dubstep, classical, orchestral, garage, and ambient music. And you can dance to it...

[song] - 33:45

Well, OK.

[Closing] - 38:06

Hey, this show is a 1223studios joint.

I'm on Spotify, Tunein, Google Play, Stitcher, iTunes, Internet Archive, PlayerFM, Listen Notes, Podknife and Mixcloud. Show notes are on the podpages. Send email to mfunkyzine@gmail.com.

If you like the show, tell your friends, and, it's been a week since the whole debacle with Lawrence O'Donnell rushing to run a piece of gossip too juicy to resist. As far as I'm concerned, paperwork much like it actually does exist, but everybody knows you keep that with the shadow account books. At any rate, it's interesting that O'Donnell got pilloried and did great damage to the cause for doing something once and admitting it, while the brigade of saboteurs and bomb-throwers over on the Nazi Channel proudly spread gaslight and bullshit every damn day...

Show themes "Rocket Power" & "Spy Glass" by NY musician and composer Kevin MacLeod. Some additional audio from freesound.org.

Next episode is set for Saturday, Sept. 14th.

I'm Larry, trying hard to stay chill at my garrett in the Mission, and this is Magnetofunky, from San Francisco, where we go through, not into, the darkness.