Running in Place

Episode Transcript. Length - 37:51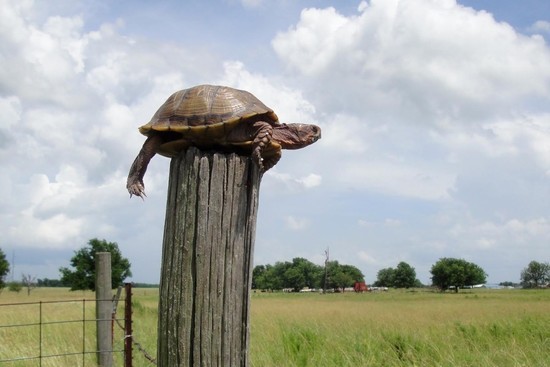 Magnetofunky No. 141. It's Saturday, October 5th, 2019.

[intro theme]

Hey. Larry here. This week was light on labwork as I had to shift to a new phase in my search for a campervan, but I found a power inverter. The music is all submitted indie tunes...

[song] - 00:49

Ok, that was Far Away - Specialists, a five-piece funk rock band from NYC with elements of psychedelic rock and hip hop. Nice...

This is a laid back (and often explicit - you bet your ass) weekly international podzine of extremely eclectic music and progressive politics, with a focus on energy independence for the 99%. My podpages are 1223studios.com/mfunky.h and facebook.com/1223Studios.

[Grid Theory] - 06:07

Deadline

In Grid Theory,

This week it's about the mobile lab, as in the vehicle I'm looking for and the deadline that just past... It's my birthday week now and the 3rd road test for my license is only a month away. This was the last week to find my campervan and they all dried up, even the Chevy Suburbans - only the years to avoid are still available in my price range (and close enough to be inspected). So, the only thing left to do was to cancel the driving test so my learner's permit will still be good for an extra few months, and I can hope a van pops up before Xmas. I don't want to do the road test again without a couple months actual driving, the written test is no big deal. And frankly, a 100Ah battery is out of my price range until I get in my campervan and stop paying rent. In the meantime, while I'm desiging the utilitarian interior for the Sienna, The Suburban, or the Savana, I'm resisting the temptation to jump at 'good enough'--- [bell]

Ok, the short labwork coming up later...

[Back To The Stage] - 08:16

Ok, Back to The Stage, continuing the mix of new and returning bands who all answered the Craigslist ad. I didn't spend any time curating, but enough songs came in to make an episode. First up we have See It In Your Eyes - Sam Crossland, a solo live looper artist who's hopped around bands over the last decade in Chicago, partly while being a bike messenger on the side (yeah I did that back in the day too). After that it's Dragons In My Head - Paul Edelstein, a Hard Rock Drummer, Songwriter also in Chicagoland, namely Melrose Park. The tune is the lead-off from the new album Drums + Emotion...

[songs] - 09:22; 12:01

[Second Set] - 15:26

Ok, got two more numbers - The Atmosphere - Model Americans, led by San Francisco Singer Songwriter Johnny Delmarr. BTW, catch him live with his new band The DelMars this Sunday at Oktoberfest in Oakland's Diamond Dist. And we wrap up with TV - $ir Benedictine I$@@c, also from Chi-town, who's 28 and been making music since the 6th grade...

[songs] - 16:07; 20:26



["Geeknotes"] - 22:54

Geeknotes: 10/07 - Can we fix fake news with Metafact - Manny's, SF, 10/12 - Girls In Congress Experience, Fairfield, CA

Hey, Geeknotes!

It's Saturday again, as the fall season begins with P-Grabby the Doubledown Dictator self impeaching to erase all doubt for most of the press, and the others concern-trolling, both siding and poo-poohing the Constitution. How does that part go...

"The President, Vice President and all civil Officers of the United States, shall be removed from Office on Impeachment for, and Conviction of, Treason, Bribery, or other high Crimes and Misdemeanors."

Pretty straightforward to me, just like the Equal Right Amendment once you clear off all the bullshit dumped on it:

Section 1. Equality of rights under the law shall not be denied or abridged by the United States or by any State on account of sex.

Back to the impeachables, and the expected obstruction, here's something else that's straightforward:

The criminal offense of "contempt of Congress" sets the penalty at not less than one month nor more than twelve months in jail and a fine of not more than $100,000. If Speaker Pelosi wanted, she could throw a few White House entitled jagoffs in the hole for shits and giggles and make the Nazi Channel explode over that.

And here's something the good guys in the House can do to help monkeywench the voter suppression in the former slave states - propose a measure to require every voting precinct, ward or district to have a minimum number of fully equipped and staffed polling places, and if the states and counties refuse to do it, the federal gov't will come in and setup a minimum number of polling places. Now of course the Gaslighting Old Pricks will scream that this is the worst abuse of power since Sherman's March, but progressives need to do something more bold than denouncing and investigating.

Anyway, I'm burning daylight so let's run a few dates...

10/06 - World Cerebral Palsy Day, National Orange Wine Day, National Plus Size Appreciation Day, National Mad Hatter Day

10/07 - Child Health Day, World Habitat Day, National Frappe Day, National Inner Beauty Day

10/07 - Can we fix fake news with science? The launch of Metafact with Ambassador Jeff Bleich, 6 PM – 8 PM, Manny's, 3092 16th Street, SF

Obama's Ambassador to Australia Jeff Bleich discusses the rise of fake news and the launch of the new organization Metafact, founded by climate scientist Ben McNeil

Misinformation in politics hurts democracy, but medical misinformation is dangerous. Google has become our default doctor servicing 70,000 health queries a minute. From health cures to vaccination claims to celebrity wellness gurus, the internet is full of pseudo-science and the tech companies don't yet have a good solution for it.

10/08 - National Fluffernutter Day, National Pierogi Day

10/09 - Leif Ericson Day, World Post Day, World Day for Natural Disaster Reduction, National Emergency Nurse's Day, National Bring Your Teddy Bear to Work/School Day, National Stop Bullying Day

10/10 - World Mental Health Day, World Sight Day, National Curves Day, National Handbag Day

10/11 - Int'l Day of the Girl Child, National Coming Out Day, National Sausage Pizza Day, General Pulaski Memorial Day

10/12 - National Savings Day, National Farmer's Day, National Gumbo Day, National Chess Day, National Motorcycle Ride Day

10/12 - Girls In Congress Experience, 8 AM – 5 PM, 600 E Tabor Ave, Fairfield, CA

This event will introduce our young ladies on how our local, state and national political system is structured. Participants will have the opportunity to run for an elected seat within our city, county, state and national government. Each participant will create her own campaign and slogan. Participants will work in groups to discuss issues on a local, state or national level they would like to see changed and write a bill to the Senate. This event is sure to be one you would not want your young girls to miss out on. Girls ages 10 - 17 may attend.

Registration fee is $30.00 via Eventbrite

If you have promos, pluggers, gig info, an art opening, etc, send me an email. The address is mfunkyzine@gmail.com. And bands, artists and poets - download links, no attachments, please, and no promises...

[Grid Practice] - 30:30

Downtime Research

Ok, In Grid Practice,

Gonna be real short...

This week the lab is in downtime on the circuit waiting for my new inverter - yeah, after doing much due diligence on and about Alibaba (in the end they're no more evil than Amazon or Ebay), I went on and signed up and bought a 150W Pure Sine Wave AC inverter that won't be going through Hong Kong (Hey, P-Grabby said he'd look the other way on that if they went after Joe Biden). Meanwhile, I went back over the new layout as it pertains to the design I saw in one of the free energy blogs. Going through the whole topic, it only covered the year 2016 until they went off on another hot idea. Anyway, I saw that aside from connecting both battery positives to the inverter, my setup is nothing like theirs - they had a permanent 'A' and permanent 'B' battery, they weren't the same voltage or even the same type, but the charge side did have a light bulb across a load tap along with the transformer and diode bridge. It's not the Benitez layout, so I don't even know if the dummy load idea is wrong after all; I'll try both.

Meanwhile, I went back over the sine wave data and went back to car searching...

[One More Tune] - 33:00

Ok, for this week's One More Tune, we close out with To The Max - Jade Mahogany, Independent Hip Hop, Bronx. Last featured back in show 71, brand new release...

[song] - 33:27

Well, OK.

[Closing] - 36:21

Hey, this show is a 1223studios joint.

I'm on Spotify, Tunein, Stitcher, Google Play, iTunes, Internet Archive, PlayerFM, Listen Notes, Podknife and Mixcloud. Show notes are on the podpages. Send email to mfunkyzine@gmail.com.

If you like the show, tell your friends, and, convicted killer cop Amber Guyger gets no forgiveness from me, cause even though she got a 10-year bid, let's see if she even does 6, and if Orange Queenie gets re-selected, she'll be immediately sprung to angry red-hat cheers...

Show themes "Rocket Power" & "Spy Glass" by NY musician and composer Kevin MacLeod. Some additional audio from freesound.org.

Next episode is set for Friday, Oct. 11th.

I'm Larry, trying hard to stay chill at my garrett in the Mission, and this is Magnetofunky, from San Francisco, where we go through, not into, the darkness.