Lab Room Cha-Cha-Cha

Episode Transcript. Length - 33:33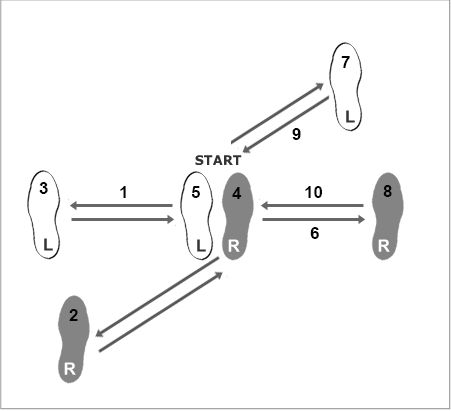 Magnetofunky No. 144. It's Saturday, October 26th, 2019.

[intro theme]

Hey. Larry here. This week the lab had another caveat the emptor moment over the new power inverter as PG&E cuts the juice again over the hot windy conditions in the state. The music this time is a curated set of jazzy and funky beats...

[song] - 00:54

Ok, that was Ife - OloriAfrica, a Soul , Pop, Jazz, World Music Singer Songwriter from Lagos, NG who's also known as the AfroQueen. Nice...

This is a laid back (and often explicit - you bet your ass) weekly international podzine of extremely eclectic music and progressive politics, with a focus on energy independence for the 99%. My podpages are 1223studios.com/mfunky.h and facebook.com/1223Studios.

[Grid Theory] - 05:07

Caveat Emptor

In Grid Theory,

Well, the new PSW inverter came in, and right away I checked the little booklet inside the box, and right on the front page it said 'modified sine wave' even though the ad had 'pure sine' all over it, still does. I hooked it up and did the oscilloscope test, and the wave looked just like the car inverter I got in the neighborhood. Damn right I told Alibaba I'm returning it for a full refund and sent the scope picture. They said ok, full refund, and you don't have to send it back...

The charge controller I ordered two weeks ago hasn't even been shipped yet (and Chinese Golden Week is long gone), so I went ahead and cancelled that order too. The actual doohickey is in China, but the vendor is apparently a drop-shipper downstate, so we'll see how this one goes. Meanwhile I still need a charge controller (minimum 20A) and an inverter, a brand name that's been tested. Some examples -

Bestek, _Samlex Solar PST Series, AIMS Power PWRI30012S Pure Sine Power Inverter with USB Port, 12 VDC 300 Watt (scoped), Xantrex PROWatt, MicroSolar, Vertamax, _GIANDEL 300Watt Pure Sine Wave Car Power Inverter (scoped), _Reliable Electric Car Power Inverter 300W Pure Sine Wave Inverter (scoped)

They're all around $60-70 ea., but that's just the power plant inverter --- [bell]

Ok, I'll finish that thought in a bit...

[Back To The Stage] - 07:38

Ok, Back to The Stage, with just a couple pieces...

First it's My Heart (Mark de Clive-Lowe Remix) - Kenya, an R&B/Soul/Jazz/Alternative singer, songwriter and pianist in Chicago with a huge fan club. Then it's Love vibrations - Gesso Mysticeyes, a Reggae / Rock/Pop / Jazz/Roots artist from London with a long history, but he's the only pick that didn't have any updated, ongoing links, though I did find an album from 2015 called Love Is Divine...

[songs] - 08:26; 14:10



["Geeknotes"] - 18:43

Geeknotes: 10/27 - 10th Annual East Bay Mini Maker Faire, Oakland, 10/28 - Badass SF Heroes: A FREE Daily Tour, Union Square...

Hey, Geeknotes!

Ok, the week is recycling the power issues but with actual fires, meanwhile Orange Queenie's brownshirts are escalating their thug tactics because Impeachment is getting real, bad enough for his Attorney Genuflect Barr to criminally investigate the Mueller inquiry to spread the misery. Meanwhile, the lone wolf battalion is getting marching orders to escalate the new civil war from threats to shooting, even as P-Grabby's lawyers argue the asshole actually can shoot somebody on 5th Ave. with impunity, etc. Nothing new, and that's just the domestic garbage fire - and I have to retract one of my brickbats: Trump is an even worse sack of shit mobster autocrat than a Pres. Fredo Corleone woud be, cause even the Mob has rules.

Anyway, a bit more housekeeping: the FB account gets deleted today, and nothing Z-Dog said or did this week was a reason to stay. Nuff said. Let's run a few dates...

10/27 - National Black Cat Day, National Mother-in-Law Day

10/27 - 10th Annual East Bay Mini Maker Faire, Park Day School Campus, 360 42nd St.,Oakland

Come celebrate with us as we mark a joyful decade of highlighting the extraordinary local Maker community! Sunday, October 27, 2019, on the beautiful campus of Park Day School in Oakland, we welcome you to our "mini" Maker Faire for mega fun at this family-friendly arts and science fest. You'll find rockets and robots, digital fabrication, DIY science and technology, urban farming, alternative energy, unique hand-made crafts, live music, local food and so much more. It's a total blast and you won't want to miss it!

Hit that link for tickets!

10/28 - National Chocolate Day (BTW, most of Mars', Nestle and Hershey chocolate starts out at W.African child labor plantations)

10/28 - Badass SF Heroes: A FREE Daily Tour, 10 a.m.-12 p.m. pdt, Powell and Stockton, SF

Locals may know the city's best burrito, or that Karl the Fog is for real. But did you know about California's Black founding father from the Gold Rush? How about the history of sex workers just off of Union Square? Or how to find hidden public rooftops in the Financial District? Join Wild SF on our daily free tour through Downtown, the Financial District and Chinatown to learn more about your city's rise as a metropolis, plus architecture, activism, heroes, and issues facing the City today. Wild SF is a local tour company led by artist and activist guides.

On this free tour, you just tip your guide whatever the tour was worth to you. Most people tip $10-15 per person, but it's completely up to you.

10/29 - National Cat Day, National Oatmeal Day, World Stroke Day

10/30 - National Speak Up For Service Day, National Candy Corn Day

10/31 - National Knock-Knock Jokes Day, Girl Scout Founder's Day

11/01 - National Authors' Day, National Vinegar Day, National Men Make Dinner Day, World Vegan Day

11/02 - National Deviled Egg Day, National Ohio Day, National Bison Day, Int'l Day to End Impunity

If you have promos, pluggers, gig info, an art opening, etc, send me an email. The address is mfunkyzine@gmail.com. And bands, artists and poets - download links, no attachments, please, and no promises...

[Grid Practice] - 24:54

Inverter Sidestep

Ok, In Grid Practice,

To finish the point from before - a 300W PSW inverter is averaging $70, while some regular 600W inverters are half as much, but the problem with the bigger inverter is just like last week - I don't want to run it off the house battery, but you're not supposed to run it directly off the solar panel either.

I went to the Google and found on a energy forum, some guy with the same idea had a solar panel with parallel outputs going to his battery-charging circuit and to his power inverter.

In my case, I'd put something in between imitation solar and the inverter. I could just use another charge controller, but I already have a part that'll work - one of the buck converters I bought by mistake. I can check the output range again but it should do 13v at 6-7a easy, enough to run a 600w inverter.

So, I'm gonna keep doing the cha-cha in the lab until I get my two inverters, a charge controller, and a 18Ah battery...

[One More Tune] - 26:39

Ok, for this week's One More Tune, we close out with I Love You Madly - Black Masala, a World / Brass/ Balkan/ Funk/ Dance! multicultural outfit from Washington, DC, part of the new generation of go-anywhere brass bands. And BTW, their next gig is 10/31 - Black Masala and DuPont Brass Halloween Party, Tropicalia in DC

[song] - 27:11

Well, OK.

[Closing] - 32:15

Hey, this show is a 1223studios joint.

I'm on Spotify, Tunein, Google Play, Stitcher, iTunes, Internet Archive, PlayerFM, Listen Notes, Podknife and Mixcloud. Show notes are on the podpages. Send email to mfunkyzine@gmail.com.

If you like the show, tell your friends, and, it would be nice if every cable news and opinion show host would start out each segment with a GFY-GOP shill by announcing 'I'm cutting off your damn mic when you start bully takling over me'...

Show themes "Rocket Power" & "Spy Glass" by NY musician and composer Kevin MacLeod. Some additional audio from freesound.org.

Next episode is set for Friday, Nov. 1st.

I'm Larry, trying hard to stay chill at my garrett in the Mission, and this is Magnetofunky, from San Francisco, where we go through, not into, the darkness.