Blue Wave Pt. 2

Episode Transcript. Length - 37:13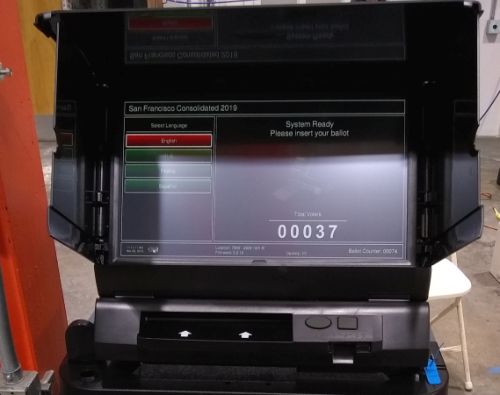 Magnetofunky No. 146. It's Saturday, November 9th, 2019.

[intro theme]

Hey. Larry here. This week I'm still waiting for parts and wildly speculating about the Benitez-8 power plant. Meanwhile, the music is a few submissions of new indie tunes you can dance to if ya wanna...

[song] - 00:48

Ok, that was Not Of This Earth - Velvet Acid Christ, the Denver-area Industrial Trip-hop Darkwave band, from their new album Ora Oblivionis. That's why it pays to send album links... Anyway...

This is a laid back (and often explicit - you bet your ass) weekly international podzine of extremely eclectic music and progressive politics, with a focus on energy independence for the 99%. My podpage to listen or subscribe is 1223studios.com/mfunky.h. My Twitter handle is merlot56.

[Grid Theory] - 05:56

Peer Review

Ok, in Grid Theory,

Still doing the cha-cha during election week, still looking for my campervan and enjoying the Homes on Wheels Alliance videos showing simple van builds, and checking out more examples to compare and contrast to my Benitez system.

Apparently within the last 5 years people have been playing around with these components, showing that a DC converter by itself, and a charge controller by itself, will charge a lead acid battery from a DC source, but nobody else had a Benitez switch setup, which is why I think they moved on to other free energy pursuits (like self-charging batteries, etc.). Anyway, wildly speculating about the capacity ratios of the power plant batteries to the house battery, I could see that the size matters more to the power inverter coming off the phantom solar - in practical use, 300W at 12V is a 25A pull if a single battery is running an inverter, but my two batteries will cycle and take turns delivering that 25A, so 35 or 40Ah should be enough; as far as the inverter cares, it sees a single battery with 70Ah capacity - so, just like Bedini and Gray's 'split the positive,' the Benitez circuit lets you split the capacity, which would seem to make the ratio of battery sizes a moot point - except that a 5 to 1 ratio might be too big for the charging cycle--- [bell]

Like I said, wild speculation until I get my parts and start running tests. I'll come back to this in a bit...

[Back To The Stage] - 08:32

Ok, Back to The Stage, continuing the short danceable indie set with two numbers - I May Feel So Calm (ft. Ken Stringfellow) - The Velvet Ants, alternative indie post punk band formed near Washington DC in 2006 and currently located in Boston. This is from their new album Arrows Always released January 1, 2019. Then it's A Pleasure to Burn (Seeming remix) - NØIR, the New York City-based industrial darkwave band. The album, A Pleasure, is their first in a couple years and officially drops next Fri. the 15th.

[songs] - 09:24; 13:54



["Geeknotes"] - 17:47

Geeknotes: 11/13 - Climate Crisis in Oakland Community Roundtable, Taylor Memorial United Methodist Church, Oakland, 11/13 - How to Save the World with Local Politics, Berkeley City College...

Hey, Geeknotes!

Ok, I'm not gonna waste much time this week enjoying blue wave election pt. 2, where my stint as a pollworker was a lot easier in this off year, where we're testing out a new ballot-counting machine (the cover pic for this episode), that didn't speed up the actual counting for the hottest race, the Dist. Atty. contest between Deputy Public Defender Chesa Boudin and Suzy Loftus, hand-picked and installed DA by Mayor London Breed that is still close as hell thanks to the police unions' smear campaign against Boudin. As of Sat. morning, Boudin is ahead by 5800 votes, but the race hasn't been called yet. Meanwhile out in red hat territory there are quite a few examples of Republicans who lost but refuse to concede while calculating how to steal back the office (like Bevin in Kentucky) - as usual, the GFY-GOP only believes in anally enforcing the rules when in their favor, and angrily ignoring the rules when they don't, which I could easily segue into the rigged jury the GOP senators have ready for the impeachment trial that's coming like a steamroller. Just watch the public hearings in the House next week for all the thuggish red hat hijinks.

Ok, that's enough, let's run some dates:

11/10 - Marine Corps Birthday, National Forget-Me-Not Day, National Vanilla Cupcake Day, World Science Day

11/11 - National Sundae Day, Veterans Day

11/12 - National French Dip Day, National Pizza with the Works Except Anchovies Day, National Chicken Soup for the Soul Day, World Pneumonia Day

11/13 - World Kindness Day, National Indian Pudding Day

11/13 - Climate Crisis in Oakland Community Roundtable, 6-8 p.m., Taylor Memorial United Methodist Church, 1188 12th St. (at Adeline St.)

The League of Women Voters of Oakland is hosting a "Community Roundtable on: Climate Crisis in Oakland: What We Can Do" to help educate each other in this important topic that impacts all members of the community. You need a free ticket from eventbrite, BTW.

11/13 - How to Save the World with Local Politics, 6-8 p.m., Berkeley City College, 2050 Center St.

South Berkeley Now! and North Berkeley Now! -- the two neighborhood groups who are organizing for homes on the Ashby and North Berkeley BART parking lots -- are hosting a leadership forum on housing, climate and safe streets.

The forum will feature Senator Nancy Skinner and Assemblywoman Buffy Wicks, moderated by Markos Moulitsas Zuniga, founder of the Daily Kos. You need a free eventbrite ticket for this one too...

11/14 - World Diabetes Day, Pickle Day, National Spicy Guacamole Day, National Educational Support Professionals Day

11/15 - America Recycles Day, National Bundt (Pan) Day, National Clean Out Your Refrigerator Day, Great American Smokeout

11/16 - Fast Food Day, National Button Day, National Indiana Day

If you have promos, pluggers, gig info, an art opening, etc, send me an email. The address is mfunkyzine@gmail.com. And bands, artists and poets - download links, no attachments, please, and no promises...

[Grid Practice] - 23:27

2 Amp Booster

Ok, In Grid Practice,

While continuing to play footsie with these parts vendor, I have coming today the 200W buck converter; the charge controllers I'm still waiting for are from the vendor I'm never shopping with again cause they don't have their shipping together. Meanwhile, I ordered my DC boost converter, a 12V 2A max current model sized for the 4Ah batteries. Also meanwhile, time to see about the parts for the control box - one 30A DPST lighted power switch (or two ST switches), two 30A DPDT battery switches, a 5-banger common ground busbar, and for the 5 pairs of terminal connectors I'm going with the ubiquitous Anderson Powerpoles (they sell a 10 pack). For the wire, 12 gauge should be good for practical use, and 30 amp crimp size. And a fairly to very expensive crimper...

I'm even looking at parts for practical use - like a 1200W 20A boost converter and a 300W 20A buck converter, connected in parallel from the load taps cause I couldn't find a boost-buck unit that large, enough to handle a 600W inverter whether or not it's connected to the house battery, depending on test results. Anyway, mail ain't coming until after I put the show up...

[One More Tune] - 26:41

Ok, for this week's One More Tune, we close out with Layers - Black Line, the Los Angeles-based collective featuring Nitzer Ebb members Douglas McCarthy and Bon Harris along with musician, producer and engineer Cyrusrex. This paticular EP has different mixes of the song from the album 'Treason, Sedition, and Subversive Activities' I picked the Bon Harris and Skinny Puppy producer Ken 'hiwatt' Marshall version. The EP also drops on the 15th.

[song] - 27:19

Well, OK.

[Closing] - 33:37

Hey, this show is a 1223studios joint.

I'm on Spotify, Tunein, Google Play, Stitcher, iTunes, Internet Archive, PlayerFM, Listen Notes, Podknife and Mixcloud. Show notes are on the podpages. Send email to mfunkyzine@gmail.com.

If you like the show, tell your friends, and, something that has to be said out loud in today's 'Murica - to you angry red hat incels stroking guns with Thumbelina and her four sisters: the 2nd Amendment (the whole Amendment, not that 'dot dot dot' shit) does not give you the Constitutional right to be a walking lynch mob, not anymore, not without a badge and a police union card...

Show themes "Rocket Power" & "Spy Glass" by NY musician and composer Kevin MacLeod. Some additional audio from freesound.org.

Next episode is set for Friday, Nov. 15th.

I'm Larry, trying hard to stay chill at my garrett in the Mission, and this is Magnetofunky, from San Francisco, where we go through, not into, the darkness.