Extended Limbo

Episode Transcript. Length - 43:06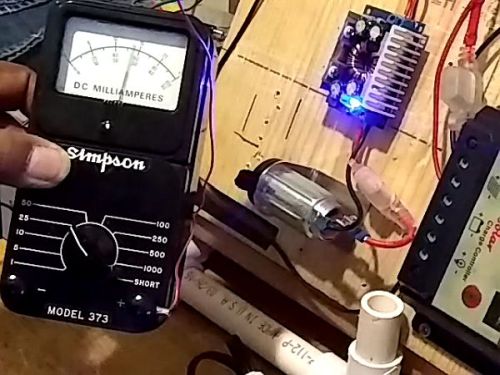 Magnetofunky No. 161. It's Sunday, May 3rd, 2020.

[intro theme]

Hey. Larry here. It's two weeks on, the lockdown is extended to take away the rest of Spring, but I refuse to be a face mask fashion plate while getting a little lab work done. The music this time is a showcase of new music from artists on the netalbel Bump Foot, based in Japan. Instead of chillout, I selected alternate takes on dance, jazz and noise with a harder beat...

[song] - 01:10

Ok, that was Chico Mendes - In Vitro, from the EP Aguanoche, the first release this year by Bump Foot. Since 2006, In Vitro's original music, mixes and remixes, oriented to daydreams and introspection, have graced several labels and netlabels around the world directly from his Mexico hangout...

This is a laid back (and often explicit - you bet your ass) weekly international podzine of extremely eclectic music and progressive politics, with a focus on energy independence for the 99%. My podpage is 1223studios.com/mfunky.h. The Twitter is @Magnetofunky.

[Grid Theory] - 06:49

Slow Lab

In Grid Theory,

As the lockdown, which is working, continues here if SF, the lab is still doing baby steps. Anyway, picking up after the last show, the steel wheels for the cart came in to the hardware store in Haight-Ashbury, and while there I picked up a 15A SPDT On-Off-On toggle switch for the mobile power plant, normally requiring a Berkeley run or ordering online for three times the cost, cool...

Now that the control module can be assembled, the rest of the system is on deck. First, my 12V 22Ah wheelchair batteries. I'm going with a standard brand, the Universal Power Group 12220, sold under Apex and a few other names. A pair is 27 lbs., no problem.

The main solar panel I'm going with is a 50W flexible hiker/backpacker type with grommets, something I could attach to the cart. It'll charge a 22Ah battery from 50% to full in about 4 Hrs. of full sun, so conceivably, I could use the laptop a couple hrs. each night for a couple nights between charges...

That's just for the laptop or any other appliance used at camp; while riding in the California sun I need separate solar power to charge a smartphone or tablet while it's running (using Google Maps and other bike touring GPS apps to stay on my route, take pics and post to whatever social media platform I'll use to make sure somebody knows where I am in real time). Anyway, that charger would be a separate 10W 5V folding unit I could strap to the handlebar sling, or a more compact solar powerbank.

The last piece of the mobile system would be the 240-300W boost buck converter that would double my portable power, so I've started looking at Taiwan and HK-only online stores, still haven't found the doohickey currently being sold on eBay from Shenzhen---[bell]

Anyway, in a bit more bike lab...

[Back To The Stage] - 10:37

Ok, Back to The Stage, continuing the Bump Foot netlabel sampler with Corrupt System - EE7A, pronounced 'eeza' AKA Clayton Brooks, who may be in the Portland, Or area or may not. His underground dance music alternate take was recorded direct in one take from the summed stereo output of a battle-ready Mackie mixer. The album is Tracers, released Nov. 2017..

[song] - 11:15

Ok, next up it's a little Brazilian psychedelic jazz - Mãe D'Água (Bossa Exploitation), by Lavoura, from the album Ayizan, released around Thanksgiving last year. The band was formed in 2003, and this piece refers to the anthropophagic research involving African music that came from impromptu sessions that the group held between 2017 and 2018....

[song] - 15:33

Ok, wrapping up with with a little alt noise - Mess Around - Nilaesh, from Wolverhampton, UK, who's been DJing since 1995 and started producing in 98. This is from the 2016 album Gladio, his that reflections on the abrasive nature of todays political climate around the world. BTW, Gladio refers to Operation Gladio, part of a post-World War II program set up by the CIA and NATO supposedly to thwart future Soviet/communist invasions or influence in Italy and Western Europe. In fact, it became a state-sponsored right-wing terrorist network, involved in false flag operations and the subversion of democracy...

[song] - 20:56



["Geeknotes"] - 25:19

Geeknotes: Corona Nazis...

Hey, Geeknotes!

Ok, still no mass protest events, even as the poisoned astroturf anti-lockdown domestic terror assaults are released on cue against Democratic Govs, spouting the BS position that spreading the virus is a rugged individualist frontier patriotic issue, somewhere between the 1st and 2nd Amendments. Just more 'very fine people' itching for another Civil War. GFY - if you demand that your right to be serviced is more important than the life of the person serving your ass (or their family) that is what makes you a Corona Nazi, and them congregating outside the state houses in Sacramento, Springfield and Lansing looks a lot like Lone Wolf Battalion meetups, and you know the asswipes, when they get sick around Memorial Day, will push to the front of the line at the hospital demanding immediate treatment they actively deny others, from the very people they threatened before 'and make it snappy'. All you domestic terrorists should be on a 'Herd Immunity' list so that when your privileged sick ass shows up you get what some black folks in red states get - some aspirin and sent home.

Oh, what about Pres. Shithole? what about him? The tensions with China? Doesn't he have a $200 million personal IOU to China that's about due?

Oh, what about Biden, the scandal? The Tara Reade affair is a hot air balloon, badly leaking while the Corp media is pumping hard to keep it going, and besides, whoever the Dem. nominee is, I'm voting to send P-Grabby to jail, cause by now it's clear as a criminal organization running a country, the Crips and Bloods could do a better job than Pres. Shithole.

Ok, for the duration, If you have promos, pluggers, gig info, an art opening, etc, send me an email and I may add it to my Twitter feed. The address is [email protected]

If you have promos, pluggers, gig info, an art opening, etc, send me an email. The address is [email protected] And bands, artists and poets - download links, no attachments, please, and no promises...

[Grid Practice] - 28:45

Baker Bivy

Ok, In Grid Practice,

Going back right after the last show, to the Haight-Ashbury Ace hardware store, which needs another trip or two to see just how much electronic stuff they have. And since this is bike lab, I can add the store to my ride training to the park (when not pulling the trailer)...

Anyway, Ace Hardware says the replacement steel and rubber wheels have 150 lbs. carry capacity, enough to make the granny cart a real cargo trailer...

After installing the new wheels I checked the old plastic spoke wheels with the magnet again to compare, and discovered that there is a metal something in that plastic, but the spokes are thinner and the magnetic pull is much weaker than the actual steel spokes. The side weld on the rims, however, are much sloppier than the cheap wheels, even though the new rims are thicker, meaning I might want to buy another pair before the walkabout. I'm keeping the tires from the cheap wheels as spares...

At the local hardware store, they restocked the eyebolts so I got a shorty for the rack mount that allows the rack bag to just fit a bit more...

The handlebar extension bracket came in, as expected the carbon fiber bar was barely 6 in., but the .5 in. PVC pipe worked just fine. I cut a 9 in. piece, wrapped it in one layer of duct tape for bite. The brackets themselves only extend about 2.5 in. After a few wraps of tape on the bars the bracket is mounted and ready to test...

Meanwhile, I'm done looking at all the expensive and fussy-ass tents and decided to diy a custom shelter. Thing is, the open cart when standing against the bike has the handrail almost even with the handlebars and seat, forming a ridgeline for a tarp tent. One bike touring video showed a guy staked out an 8 x 10 ft. rain tarp over his bike and gear and have enough room to sit and chill waiting out the rain. So with the bike and the cart holding the back end, a larger tarp would provide enough sleep space. That covers rain, security, and settles the tent question...

For the basic design, I'm modifying an old school Baker tent, as in an early 1900s campfire tent that was essentially open faced, but the fire kept you warm. My design, stays low, though - 3.5 - 4 ft. high, bivy style. So I used the graph paper to make proportional size tarps of 12 ft. wide by 12, 14, 16 ft. long, and folded them up into 6 ft. long shelters that gave from 2.5 - 4 ft. wide sleep space.

With a 9 x 12 ft. drop cloth and a cardboard tent jig I played with how to cut a tarp to fold it into a 5-sided box cover. After more scale models I settled on a 14 x 16 ft. tarp that can be cut and folded into a box 6 x 8 ft., 4 ft. high, that gives me 5 ft. of sleep space width.

So, I'm also looking for a forest green, brown or camo tarp, and once I get that, I can test the bike bivy in the park...

[One More Tune] - 34:13

Ok, for this week's One More Tune, we close out with one last alternate dance take - Reborn B, by Rog a cat from the Dominican republic now based outta NYC, who began cutting tracks in 2008 and getting into the deep house/rave/techno scene in Detroit, Germany and across the globe. This EP, Reborn was released in Dec. last year. The concept of the album is bringing some trance and atmospheric elements to the dance floor. Nice...

[song] - 34:54

Well, OK.

[Closing] - 41:47

Hey, this show is a 1223studios joint.

I'm on Internet Archive, Spotify, Tunein, Stitcher, Google Play, iTunes, PlayerFM, Listen Notes, Podknife and Mixcloud. Show notes are on the podpage. Send email to [email protected]

If you like the show, tell your friends, and, I don't know about you, but I won't touch an 'October Surprise' Covid vaccine with the 'Trump' name on it with a goddamn 10-ft pole...

Show themes "Rocket Power" & "Spy Glass" by NY musician and composer Kevin MacLeod. Some additional audio from freesound.org.

Next episode is set for maybe Friday, May 22nd, 2020.

I'm Larry, trying hard to stay chill at my garrett in the Mission, and this is Magnetofunky, from San Francisco, where we go through, not into, the darkness.