Unhoused Power

Episode Transcript. Length - 29:56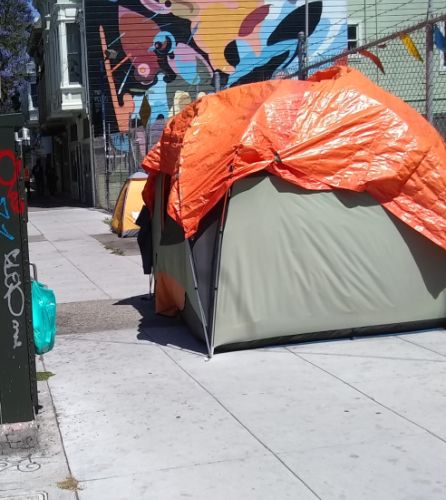 Magnetofunky No. 164. It's Friday, June 26th, 2020.

[intro theme]

Hey. Larry here. As the long hot spring becomes a year of summer, I got visited by the 'no good deed goes unpunished' fairy over the podzine getting some publicity. Meanwhile, the power plant is being transferred to the plastic box. The music this time out is more surf-type tunes because it's still June, curated from the free stacks at the Free Music Archive...

[song] - 01:05

Ok, that was Surf In The Sky, a 2015 piece by Lady Bombon, a boy - Chuchelas - and a girl - Hongo - from Mexico City who use samplers, rhythm boxes, keyboards and guitars to make a brilliant and strange new rhythm fusion blending punk, pop, roc, and electro, inspired by the 80s and 90s sounds they both grew up listening to...

This is a laid back (and often explicit - you bet your ass) weekly international podzine of extremely eclectic music and progressive politics, with a focus on energy independence for the 99%. My podpage is 1223studios.com/mfunky.h. The Twitter is @Magnetofunky.

[Grid Theory] - 04:15

Sidewalk Solar

In Grid Theory,

This time the segment's not actually bike-focused, aside from fiddling with a slightly warped steel cart wheel, but working on the mobile control panel invoked the question of whether my power plant would work for any of the currently unhoused living in the city...

For one, personal power while camping in the slackcountry is very different from camping on a sidewalk; many of the glam camping options available for the relative wild don't work in the city where you have less security for your gear. My mobile power setup with the solar panel and two nice size batteries would be too tempting a target in this situation.

The other major issue is that the sidewalk squat is temporary, so when the cops roust your camp at 5AM you may not get the chance to break it down and move on, they may break your shit for you as they confiscate all your stuff for the dumpster. If your in a homeless tent, your portable power has to fit in a backpack or whatever bag you always carry with you.

That's pretty much those phone charger power packs with a solar panel on one side, or the basic stone age-bronze age level personal grid - regular and rechargeable AA-AAA, 9V batteries; AC charger as well cause you're closer to an outlet. I'd add a handcrank generator in a pinch. This only applies to a single or couple; a formal tent community would need a hub-type solution with a larger solar setup...

A cursory check online finds that there are homeless advocates like Unite to Light in SoCal and Oakland's We Share Solar working to provide portable phone chargers and solar lights, a group called DIY Girls made a solar powered tent, among other examples that show this issue is being addressed (or was, until the pandemic hit---

Ok, in a bit, a bit more labwork...

[Back To The Stage] - 07:27

------... Ok, Back to The Stage, continuing the surf set with Mind File - The Night Farmer, a multitalented cat from Stockholm, Sweden active from 1990 - 2018 who worked with digital found sampled and created sounds and performed at festivals in Australia, Holland, Germany, Finland and Sweden. This is from the 2018 album Music Against Mind.

Next up it's Road Hazard - Blue Wave Theory, an American instrumental rock band formed in 2007 in Cherry Hill, New Jersey. The group's sound is rooted in surf music of the 1960s, but often incorporates elements of other genres including reggae, punk rock, jazz, and progressive rock. The tune is from the 2018 'June is Surf Month' compilation album from the FMA.

After that it's Waves - HISHI, an artist with no bio, from the 2017 Balkan Under The Radar compilation album Under The Black Flag, showcasing interesting names mainly from Serbia, but also from other countries from the Ex-Yugoslavia/Balkan area. Nice number...

[songs] 08:59; 09:43; 13:42



["Geeknotes"] - 17:36

Geeknotes: No Good Deed, Etc...

Hey, Geeknotes!

Ok, in the midst of the current crapfest endorsed by those who treat the refusal to wear a mask as a 2nd A. right to brandish the 'just the flu' and force herd immunity to get the economy back up, so what if it's mostly killing the help - sorry; I'm sure you meant, essential workers... In this season that's felt like a year running in place, though every single day races at warp speed, the people are showing that it's possible to juggle a pandemic, a crash at home that only hurt Wall St. a little, and finally say 'enough is enough' to the slow motion race war that's finally being seen, and opposed by everyone else decent, thanks to the ham-fisted and desperate political scene-chewing of Orange Chucklenuts.

And about the local late-nite fireworks squad- uh, I mean the police... Funny thing, but in many Police Academies with 6 mo. training program, it is possible to complete the short course before applying to be a police officer, meaning without applying. If I had a running buddy who was good in a skirmish but he'd never make the cut with his record, but a word in and he'd get the training, go back to the neighborhood and be an unofficial friendly, just in case. Just saying...

Anyway, aside from the expected upsurge in Covid-19 cases three weeks after Memorial Day, the fact that SF continuing the aggravating lockdown is actually working. Some say it's because this city's experience of the AIDS epidemic (while a lot of the country didn't give a shit), gave it a better attitude toward shelter in place when the first spike was here. Anyway, what I'm focused on is, when will we have an antibody test that costs less than $50, and when will a non-P-Grabby Oct. surprise vaccine be available: before or after Xmas? Or will Pres. Shithole try to blow it up?

Anyway, enough current events - I have actual Geeknotes, paraphrased extremely...

Couple weeks ago, in response to a Titter post asking for unknown black writers, artists, etc., to plug themselves, I posted about my novel, and an Editor for the entertainment website Something Ghoulish asked if I'd like an interview about the podzine. I went OK, a writer sent me a few questions, I answered, and the piece was published on the 16th. On Sat. I went on Craigslist to check my ads and they were all flagged and removed, no reason, no email saying why. On Sun. I went to the flag forum, needed a handle to post a question, but a new handle is 'too new' to post for a week. Apparently they have a real rod up their butts about posting ads in multiple cities, something I'd been doing casually since show no. 1, but only after the now-infamous interview was I banned at CL - yeah, I posted a different show ad local-only and the flag bot tagged it in less than an hour. In my case, the rule is BS cause I'm not selling anything or offering a service. I think a redhat at CL has the rod up their butt, so you don't even get a mea culpa. I will whip up another local guerilla flyer and put on it 'The ad banned by Craigslist!'

Anyway, for the duration, If you have promos, pluggers, gig info, an art opening, etc, send me an email and I may add it to my Twitter feed if possible. The address is [email protected]

[Grid Practice] - 22:57

Wire Transfer

Ok, in Grid Practice - keeping it short...

Last week's window shopping of 300W power components gave way to installing the current 100W parts to the mobile control box, a more or less seamless process of soldering, continuity testing, and resoldering. After I post the show, the wires need to be secured and a bit of hot glue to mount the resting components so nothing jostles around, then I can run a power test.

Anyway, the wiring pics are on the lab notes page, and aside from the afore-mentioned kerfuffle with Craigslist, I can get back to the tarp tent drama and the last few pieces of bikepacking gear to buy or build - a phone mount, half frame bag and maybe a couple gas tank bags so the cargo trailer carries less camp gear and more studio gear. Some half frame bags are almost $100, others $30-50.

And about the cart wheels; I'm looking at keeping the 9.5" wheels as spares and going with 10" wheels that have a larger load capacity (250 lb vs 150 lb), mainly because the bigger wheels would look more like I modified the cart for the road instead of trying to use the standard plastic wheels, something that might get me stopped by a park ranger or county mounty - yeah, biking while black is a consideration...

[One More Tune] - 25:01

Ok, for this week's One More Tune, we close out with another number from Blue Wave Theory found on that FMA compilation. BTW, the band's lineup is Steve Rabeler (guitar), Bob Trimble (guitar), Kevin Stamper (bass), and Rob Wolleben (drums). The song is Beach Closed No Surfing...

[song] - 25:30

Well, OK.

[Closing] - 28:35

Hey, this show is a 1223studios joint.

I'm on Internet Archive, Spotify, Tunein, Stitcher, Google Play, iTunes, PlayerFM, Listen Notes, Podknife and Mixcloud. Show notes are on the podpage. Send email to [email protected]

If you like the show, tell your friends, and, a reminder - Breonna Taylor's three killer cops are still walking free, and only one has been fired...

Show themes "Rocket Power" & "Spy Glass" by NY musician and composer Kevin MacLeod. Some additional audio from freesound.org.

Next episode is set for, let's try next Friday, July 3rd 2020.

I'm Larry, trying hard to stay chill at my garrett in the Mission, and this is Magnetofunky, from San Francisco, where we go through, not into, the darkness.