SitRep14

Episode Transcript. Length - 35:09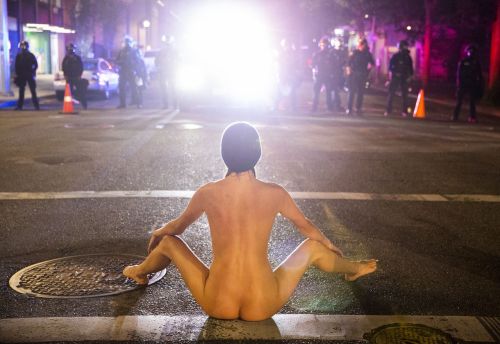 Magnetofunky No. 167. It's Friday, July 24th, 2020.

[intro theme]

Hey. Larry here. This month started crappy and I'm gonna let it play out after this episode until next month, which may be worse due to P-Grabby's ham-fisted attempt at marshall law against cities run by Democratic mayors, all to divert attention from 150,000 Covid-19 deaths and Russian bounties on Amer. soldiers overseas, so the curated tunes are what I'm calling a Gestapo dance party as I divert my own attention with another situation report on the Benitez power plant and the walkabout project...

[song] - 01:12

Ok, leading off with Cathartic Despotism Dystopia 2066 by a band whose name kicks off the explicit advisory label for the show - Plebs & Fuckboys, Experimental Abstract Hip-Hop joint from Miami, FL, the brainchild of Ripdae La Wise & Nickk Dropkick, from the album SeenZone Blues, Released January 2016. If there was an overall theme to the album, it would be their take on the absurdities of social media. I found them in the free MP3 stacks at R., but I link to their bandcamp page to show what they're currently up to.

This is a laid back (and often explicit - you bet your ass) weekly international podzine of extremely eclectic music and progressive politics, with a focus on energy independence for the 99%. My podpage is 1223studios.com/mfunky.h. The Twitter is @Magnetofunky.

[Grid Theory] - 05:45

Making Lists

In Grid Theory,

This time out it's a brief but long overdue bird's eye view of the project paths since the last sitrep, uh, January, before the shit hit the fan three separate times. Anyway, the projects are reaching the end of the DIY phase, leaving shopping lists, which will take longer to grind...

I've done most of the bug out bike diy (still looking at mounts for the smartphone and a discount GoPro), I'm almost outfitted for basic camping with the bivy bag/sleep pad bedroll on the handlebar harness, and instead of feed bags apparently fanny packs are cool again (sorry; I think 'hip bags' are what the kids are calling them now), and once I get the two camo tarps I'll make the pvc tarp pole. 1.25", about 5' long cut in half and joined using a compression coupler (actually, if I buy three 10' poles and three more compression couplers, I could shift from the half umbrella idea to a breakdown-able beach shelter styled hammer and chisel studio. The bug net wouldn't have to be as large either). I need a few bike-only things, like a chain tool and fenders, rain pants, etc., but aside from shopping, I can deep dive into the biking and camping logistics weeds and start planning the overdue short over nighters...

The cargo trailer is holding up fine as I've weight tested the cart wheels with moving some stuff to storage. What goes in the trailer is it's own list - the tarp condo, the dremel and riffler studio, the power plant, the camp backpack, stone and bike tools, the Luggable Loo, and and extra water. And the 10" wheels and a waterproof cart liner to the shopping list....

The 100W power plant is fully functional and ready to go, add to the shopping list the 22Ahr batteries, 400W inverter, smartphone solar charger and the 50W backpack solar panel. The 300W upgrade power plant just needs DC power converters; the models I picked are made by Aideepen, the 300W buck unit going for $15-20 a pair, and $15-20 a piece for the 1200W boosters. Among the few electronic tools I'm taking will be to service the power plant; I'm not gonna bother with resistors and capacitors etc. unless I get the urge to replicate that Russian antigravity Graviflyer (yeah, got all the videos and schematics on it), but I will add the basic Weller soldering iron, which burns about 25W, the same as the dremel on low speed---[bell]

Ok, gonna get into the bike touring logistics a bit more later...

[Back To The Stage] - 09:57

Ok, Back to The Stage, continuing the Bone Spurs Gestapo Dance Party with a headbanger tune, South Philly Gestapo (Version 2) - Charlotte Webb Swenson, a Metal / Hardcore rocker over in Bowling Green, OH that was on Puppethead Records wrecking the midwest in the 90's, playing Bass, Guitar, and Vocals. Found on R. After that it's a summer jam - Electric Puppet - Mystery Mammal, AKA Joshua Cunningham outta Knoxville, Tennessee, from the 2017 album Risk Society found at the FMA, with no bio, so he remains mysterious...



[songs] - 10:52; 14:08 [Second set] - 17:22

Ok, second set opens with a bit of explicit Experimental Pop, Sound Collage - Asshole - Entropical Utopia, from the 2013 compilation The Droplift Project, thirty masterworks of audio collage, media appropriation, and other illegal tricks; an art-response to the current relation of artists and lawmakers to the techniques of appropriation, collage, and sampling in music.

And rocking out the set with The Unfortunate Rise of the New Age Gestapo - Toma Dean, a multi instrumentalist songwriter based out of Central New Jersey, born somewhere amidst the repose of the Mojave Desert during the wondrous era of social rape and pillaging known as, the "Reagan Years", before moving to Trenton at the tender age of 10. I found this tune at R. and his profile page has no date stamp, but the sentiment fits any of the 4 goddam GOP regimes of the past 40 years...

[songs] - 18:36; 21:09



["Geeknotes"] - 23:31

Geeknotes: Bone Spurs Gestapo...

Hey, Geeknotes!

A few more quick takes at the near-constant Gish Gallop of BS otherwise known as corporate news:

* Hats off to the White Huse Press Corps who still won't ask Shithole Stalin about those Putin bullseyes on our troops, the ones whose paychecks he's threatening over the removal of Confederate names from military bases - what next: will he demand the base in Frankfurt be renamed Fort Adolf?

* Another nod to the capitulating CDC, reneging on school openings because being smeared three times next week is worse than two times...

* To no one in particular: A death threat is never a form of free speech...

* One more - you wanna curb the spreading of fake news and boogaloo on FB and Twitter (instead of waiting for Z-Dog to react to yet another advertiser boycott), then how about we simply legislate that social media is now social publishing, which can use already established laws on libel, plagiarism, propaganda, slander, and general hate speech to deal with the real attacks on actual facts and free speech...

Anyway, for the duration, If you have promos, pluggers, gig info, an art opening, etc, send me an email and I may add it to my Twitter feed if possible. The address is [email protected]



[Grid Practice] - 26:04

Scenarios and Logistics

Ok, In Grid Practice,

This covers an introduction to the logistics of my planned walkabout, part bikepacking, part bike touring, which covers scenarios as much as lists of routes and rules of thumb from the many people in bike communities and forums who've been doing months and years of touring.

This area really needed me to get to the shopping list phase before diving in because the weeds are so vast. I mean, you got how to deal with angry dogs, to how to patch holes in panniers (use gaffa tape not duct tape, but keep that for the tarps) the difference between bike insurance, travel insurance and inland marine insurance to cover any finished sculpture I'm carrying, to what kind of bike touring couchsurfing networks are out there for when you don't want to either wild camp or stay in a motel, to what towns in California to avoid spending the night or even riding through, to what kind of self defense I'd need that wouldn't get me jacked up anyway; or for that matter, what to do if some asshole tries to re-enact the end of 'Easy Rider' on my ass. That's why I want some kind of dashcam app or a way to have a personal lifeline of people who know where I am in real time...

For example:

The first scenario that came to mind was how to protect the gear when I'm done with the SRO and no longer paying rent and on the road; when coming back to the city for business and staying in town over night or a couple days. I can keep enough space in storage to put the trailer and gear in it and then just keep the bike with me in a motel room (I automatically assume that any desk clerk would see the shopping cart and assume I was 'homeless' and refuse my checking in). Or if I'm in a small town shopping strip to restock or had to hit a gas station toilet, I can always lock the bike, but then I'd take the cart, stuff the trunk bag in it and either take the handle bar harness or just take the bedroll and hope no jackass steals it and the brace...

I don't even know if there are any black-oriented bike touring groups aside from the general recreational group Outdoor Afro, but as I lay out the lists the logistics will become more important...

[One More Tune] - 29:31

Ok, for this week's One More Tune, we close out with another summer-type jam - SS - NO FUTURE, another mysterious artist from the 2017 Electronic Hip-Hop compilation album Monster Jinx Beat Camp #01, CURATED by White Market Podcast and found at the FMA. Nice...

[song] - 29:59

Well, OK.

[Closing] - 33:32

Hey, this show is a 1223studios joint.

I'm on Internet Archive, Spotify, Tunein, Stitcher, Google Play, iTunes, PlayerFM, Listen Notes, Podknife and Mixcloud. Show notes are on the podpage. Send email to [email protected]

If you like the show, tell your friends, and, a pause to appreciate Congresswoman AOC, who demonstrated the fine art of turning redhat gonads to nonads on the floor of the House, and who can begin a run for Pres. in just 4 years (and who should start getting Secret Service protection now)...

Show themes "Rocket Power" & "Spy Glass" by NY musician and composer Kevin MacLeod. Some additional audio from freesound.org.

Next episode is set for Friday, August 7th, cause next week is gonna be straight up orange bat shit.

I'm Larry, trying hard to stay chill at my garrett in the Mission, and this is Magnetofunky, from San Francisco, where we go through, not into, the darkness.