Mourning Jog

Episode Transcript. Length - 48:40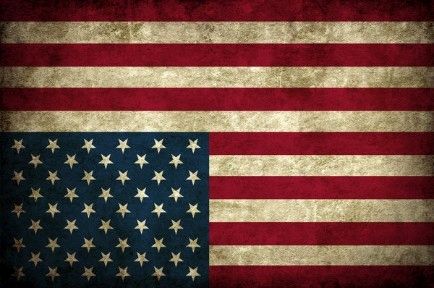 Magnetofunky No. 171. It's Tuesday, September 22nd, 2020.

[intro theme]

Hey. Larry here. It's the fall equinox but we got Halloween going from now to Election Day as early voting (and redhat goons blocking access to polling places) has begun, where jump scares have moved from crappy horror movies to Friday news headlines, the latest one being a hard gutpunch, the death of RBG and the avalanche of nightmare scenarios that 2/3 of us vividly imagined. But in the midst of mourning, we keep an eye to all the other hellscapes currently on the plate, as anxiety is being laser focused into anger, as we remember all is not lost and this is still the second act.

Anyway, the Grid segments are still in limbo but we got a super fresh mix of tunes, a three pair plus one assortment of hot and chill electronic beats...

[song] - 01:43

Ok, that was Hot ashes, an alternative electronic industrial piece by Hamburg outfit Rotersand. This was first released in March on the album How Do You Feel Today, and here it's a reworked version called the Stigmata Remix, found on the new record called Reloaded, dropped barely two weeks ago and on sale at Bandcamp. More on them and the other three pair tunes in a bit...

This is a laid back (and often explicit - you bet your ass) international podzine and personal journal of extremely eclectic music and progressive politics, with a focus on energy independence for the 99%. My podpage is 1223studios.com/mfunky.h. The Twitter is @Magnetofunky.

[Grid Theory] - 07:47

Misc. Limbo...

Ok, Grid Theory is still a place holder this time out, the closest lightnin-caused wildfires to the city have been contained but they ain't over and the heat wave has returned, and the fall election season hits are starting to pile on, and still we all gotta keep some fortitude in the tank for the period after Election Day (and can we even believe any corp. news network's calling it that evenin?)

Anyway, I played it safe in the Spring and didn't serve as a poll worker during the Cali. primary, but I'm pissed off and tired of hunkering down, so I signed on to work the general election, to bookend the shitshow I experienced in 2016, and because so many seniors didn't sign on to work in Nov. Cali, and the rest of the Bay Area, has done a much better job offlattening the curve (despite the continuing efforts of pro-virus assholes around here), so I don't feel like I'm being reckless, and it's the least I can do as a citizen cause I haven't done much protesting. So...-[bell]

Ok, more pre-October misc. limbo in a bit...

[Back To The Stage] - 09:31

Ok, Back to The Stage, continuing the set of hot and chill dance beats with a straight set of music that all came in through the transom in the last week or so, beginning with Let Yourself Go (Beatsole Remix) - U96, One of the most influential and best-selling dance-acts of the 90s, also out of Hamburg, Germany, from the new album Transhuman.

Next up is the first chill number, Elephant Step, an electronic tone poem from THE BOOK OF WANDERERS, the new album from Projekt Records ambient musician Forrest Fang, who's based here in the Bay Area.

After that it's Whatever, the other piece from the Rotersand Reloaded album you can use to dance off the dreaded both sides horse race BS the corp. media keeps selling. It's the music video cut, BTW...

The second chill number is Water Pod - Forrest Fang. These pieces from THE BOOK OF WANDERERS were recorded primarily during the spring and summer lockdown, an aspiration towards venturing outwards, imagining better times ahead. Right on.

And we wrap the set with the plus one tune, which came in last minute - Focus is Fate - an alternative dark goth pop piece from the album Revelation, by The Twilight Garden, AKA Denver based Todd Loomis, blending old school European synth-pop, cold wave and post-punk into a modern, atmospheric, accessible darkwave...

[songs] - 11:25; 17:54; 24:01; 27:56; 32:14



["Geeknotes"] - 36:51

Geeknotes: No Time To Despair...

Hey, Geeknotes!

Ok, just a few points of view to cover...

This episode is called 'Mourning Jog' because we've had little time to mourn with the continuing wildfires on the west coast, the US Covid-19 death count at 200K and climbing toward that red hat-approved herd immunity number of 3 million US dead (but it's only the help and they can be replaced, right), and the current hurricane season that blew through the alphabet and into Greek letters, because the jump scare headline of nurse Dawn Wooten blowing the whistle and exposing the 'Uterus Collector' doctor and the genocidal Nazi-style government policy towards immigrant women, is already last week's news (pro-life my ass), and I hope she's being protected.

And while we pause to catch our breath, Pres. Shithole is only pausing between golf rounds and klan rallies to piss on the fresh metaphorical grave of the Notorious RBG, so barely have time to mourn, and no time to despair, but time to light a fire under the informed non-voters who still need to be sweet-talked into doing their part as citizens, because if we can run the board on Election Day and save the Congress, Senate and the White House, the magic number to push for the SCOTUS, to begin to address a mountain of judicial sins, should be 15, and a Pres. Biden should do it knowing the corp. media will pundit scream bloody murder every step of the way...

And lastly, in the slave patrol column, here's an idea I'm sure somebody had but kept to themselves. I don't like the slogans 'defund the police' or 'abolish the police' because it's only half a thought. 'Replace the police' to me is much better, but it begs the question - replace with what? Well, how about with what the police have never been in black and brown and poor white communities - protectors, because that's what the slave patrol has always been in their own community. And to get there, we should address the real source of the rot - police unions, and not by abolishing them, but by Congress establishing and creating new independent protectors unions made up of professionally trained peace officers (as in minimum two years). It's not a law problem, it's a monopoly labor union problem that can be fixed with competition. Lots of details to iron out, but this ain't rocket science...

Ok, for the duration, If you have promos, pluggers, gig info, an art opening, etc, send me an email and I may add it to my Twitter feed if possible. The address is mfunkyzine@gmail.com...

If you have promos, pluggers, gig info, an art opening, etc, send me an email. The address is mfunkyzine@gmail.com. And bands, artists and poets - download links, no attachments, please, and no promises...

[Grid Practice] - 41:10

Misc. Limbo...

Ok, In Grid Practice,

The limbo continues, with the knowledge that we're gonna get at least a couple Oct. surprises each week from here on.

Time to take every bombastic headline that flashes across your FB timeline or hot YouTube video with two grains of salt, if for no other reason than all the bot and troll farms jacking content and using the already shitty social media algorithms for maximum fear and rage, one reason why Google News has been kicked to the curb because of all the BS right wing news platforms it pulls from, and why I don't go to FB anymore and don't automatically trust any headlines from Twitter or Daily Kos; it's all agenda-driven gossip until I see receipts, cause I can spin my own gossip.

Meanwhile, I checked the Berkeley shop and see that they're only open three days a week, so depending on how they're doing, I might just see about selling that big-ass oscilloscope on Craigslist without my account they shutdown, otherwise the lab is still quiet as I save up to do more shopping for gear...

[One More Tune] - 42:51

Ok, for this week's One More Tune, we close out with The title cut from the U96 album Transhuman, which is a collaboration of U96 (Ingo Hauss and Harry Castioni) with Wolfgang Flur of Kraftwerk. These cats are doing live sets for the first time ever, plus tracks from their forthcoming album "Reboot" (which is even tentatively possible because Angela Merkel, who actually gave a shit about her citizens, did a much better job of covid lockdown).

Lastly, shoutout to Projekt Records, based in Portland, OR, keeping on throughout the invasion by official and unofficial goon squads, and the fires that came within 40 miles of the labels HQ. Stay up, man...

[song] - 43:49

Well, OK.

[Closing] - 46:58

Hey, this show is a 1223studios joint.

I'm on almost all the popular podcast platforms, the latest being Google Podcasts and iHeartRadio. Show notes are on the podpage. Send email to mfunkyzine@gmail.com.

If you like the show, tell your friends, and, to anyone who still needs to hear it: top acting like the fight's already been lost and do more to GOTV, and to all you Democratic Congresspeople and Senators - stop begging the goddamn GOP to 'do the right thing'. That ship sailed and sunk 20 years ago...

Show themes "Rocket Power" & "Spy Glass" by NY musician and composer Kevin MacLeod. Some additional audio from freesound.org.

Next episode is set for whenever I have enough music and get fed up enough to spout off again, sometime after my birthday in October.

I'm Larry, trying hard to stay chill at my garrett in the Mission, and this is Magnetofunky, from San Francisco, where we go through, not into, the darkness.