Rain Check

Episode Transcript. Length - 00:00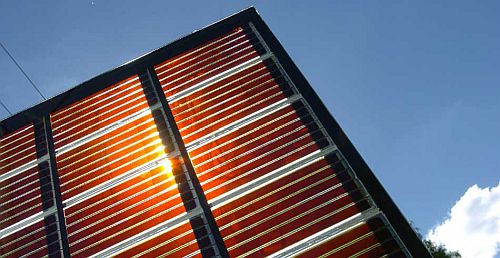 Magnetofunky No. 179. It's Friday, February 19th, 2021.

[intro theme]

Yeah. Larry here, looking out the windows as the off and on rainy season grinds on. I take a quick look at the promise of perovskite solar tech I came across in researching the last episode, as I make a bit more progress on the bike nomad project.

The music this time out is more fresh tunes submitted and curated, this time a pretty wide spread...

[song] - 00:00

Ok, that was Where the Nightingale Sings (Redux), the Second Single From "The Problem of Leisure: A Celebration of Andy Gill and Gang of Four" A new compilation album featuring interpretations of Gang of Four songs by major artists, this one featuring London-based alt. rock duo Nova Twins. Gill just passed - Feb. 1st. The full album will drop in May.

This is a laid back (and often explicit - you bet your ass) underground international podzine and personal journal of extremely eclectic music and progressive politics, with a focus on energy independence for the 99%. My podpage is 1223studios.com/mfunky.h. The Twitter is @Magnetofunky.

[Grid Theory] - 00:00

Perovskite Solar

In Grid Theory,

While running down the efficiency question on solar panels for the last show, I kept coming across the whiz bang term perovskite and all the seeming silver bullet hype around it. Since there's so much whiz bang hype out there, I'm just doing the bare basic facts...

What is perovskite - a mineral composed of calcium, titanium and oxygen, first found over 170 years ago in the Ural Mountains and named after Russian mineralogist Lev Perovski (the founder of the Russian Geographical Society). In solar tech, a perovskite structure includes any compound synthesized from common chemicals that has the same crystalline cube and diamond lattice structure as natural perovskite.

Research began roughly around 2009 when research team in Japan announced the first-ever application of Perovskite for producing solar cells. After 10 years academia, national labs and corporations have taken perovskite cell efficiency from 2% to 25% in lab settings on approximately 30-cm x 30-cm forms.

p vs silicon cells - Perovskite is apparently easier to manufacture, potentially 10 times cheaper than solar, and the crystal structure is highly flexible, lightweight and semi-transparent. Spray-on solar is also a possibility. P. cells also tap ultraviolet and visible instead of visible and infared light, so they'd work better under low light conditions.

There's tons of articles and research papers on just these few points, among many others, but you can't buy a perovskite solar system yet because of the many disadvantages: Perovskite contains a small amount of lead, just enough to make it not Green. P. cells aren't durable enough, and they're soluble, so they wear out much faster than silicon cells.

Best guess right now is anywhere from 2 to another 10 years before the bugs are worked out and perovskite solar panels are commercially viable to compete with but probably not replace silicon solar before 2050, but with all the R&D focused on it, who knows----[bell]

Ok, the latest incremental lab work in a bit...

[Back To The Stage] - 00:00

Ok, Back to The Stage, continuing the fresh eclectic spread with Sun & Moon - The Deccan Traps, an epic rock outfit with members mostly hanging out in Manchester and London. Amidst the pandemic touring crash they've been working social media releasing singles with video - the first Moonlight back in September, and this cut last month with a cool animatic video. A third single is scheduled for March and the full album is due this summer...

[song] - 00:00

Ok, next up another fresh cut from Stone Mountain GA producer KGizzle. This one is Grind, a take on getting your rocks off pandemic style...

[song] - 00:00

All right, next tune is Famous - Mensa Deathsquad AKA Brandon Phillips, mastermind behind this darkwave electronic band from Kansas City, Missouri. It's the second single off his full-length album, Cyclist dropping next week. BTW, the tune is not worksafe...

[song] - 00:00

Ok, gonna wrap the set with an interesting piece - Un parallel - Melodyguild, AKA Suzanne Perry, vocalist from Love Spirals Downwards. This 2008 EP AITU, re-released by Projekt Records, is a lovely shoegazer/dreampop portent of a band that was never to be...

[song] - 00:00



["Geeknotes"] - 00:00

Geeknotes: No Recall...

Hey, Geeknotes!

A few low notes...

The second Impeachment trial and acquittal is already old news as the Senate GQP majority was found no better than a good 'ol boy jury at a Klan murder trial, only mad the insurrection failed and all those gerrymandered state Q-a-Nazis are pushing over 100 voter suppression bills to make sure black and brown voters are cancelled in 22 and 24. Voter suppression is all they have left when tax cuts and trickle down and rugged individualism and bootstaps is revealed as pissing down all our necks and calling it rain...

Meanwhile, the recall Gavin Newsom jokers have shown up at my grocery store. Instead of getting into it with the petitioner who's only paid to wrangle names and won't have a satisfactory answer to the big question 'replace him with who? Some red-hat hack who couldn't beat Gavin in a general election, who would intentionally screw the state worse than the Guvernator ever did?', I just said 'I don't want to recall Gavin.' Especially not in the middle of a pandemic...

And I can't let pass the polar vortex-caused grid chaos happening in Texas, with no power for the non-rich and the red-hats naturally blaming AOC and the Green New Deal that's still only a proposal and not implemented policy anywhere, instead of winterizing their isolated grid like they were told 10 years ago...

Ok, for the duration, If you have promos, pluggers, gig info, an art opening, etc, send me an email and I may add it to my Twitter feed if possible. The address is mfunkyzine@gmail.com...

And, if you like, or hate the show, give it a quick review. Go to ratethispodcast.com/mfunky and I'll read it here in Geeknotes and tee off appropriately.

[Grid Practice] - 00:00

Incremental Progress

Ok, In Grid Practice,

Now that we're just over the hump of the rainy season with another six weeks to go, I'm checking my gear list and whittling it down, and making incremental progress while continuing the lockdown and waiting for that third stimulus check - what's left is a few spare service parts for the bike, cycle touring clothes, a couple camp and kitchen items, and finally getting around to what food items will go into the canister. So lately I got a set of replacement brake cables and a 6x8 ft. tarp to start on the bug bivy, I'm cutting way back on the expensive-ass merino wool and looking at the best budget cycle clothes, etc. Meanwhile, the mobile power plant gets a bit more work to secure and insulate the components against a short circuit, and making the enclosure more water resistant and travel ready. And adding a cordless soldering iron to the electronic toolkit list...

I'm slowly compiling my travel bible so (for example) I don't get caught trying to find a stealth camp spot at night - part printed maps, part downloaded, part GPS not just Google Maps, just so I know where I'm at and where I'm going. Yeah, this part is the overplanning the biker blogs all mention, but I hope it makes up for the over packing I'm trying to avoid...

The kitchen stuff is a phase coming up - practing cooking and eating nomad style, after selling or stowing away my big skillet, rice cooker and coffee maker, and figuring out the food logistics for the travel bible...

I'm nowhere near the final prep stage, what I'm calling Pre-Launch (hopefully before summer, after the vaccine shots and that next check, which should be called relief), when I do a few overnight and 3-day camp runs. I'm just starting to mull over all the moving parts then, but I can see it coming...

[One More Tune] - 00:00

Ok, for this week's One More Tune, we close out with UK genre-defying band LOSERS delivering a dark reworking of Tears for Fears' 1985 smash "Shout". The song is prominently featured in the hit show A Discovery of Witches (S2: Ep 4), a show I recently binge watched. Not bad...

[song] - 00:00

And BTW, the music bed is A Peaceful Granular Day - the title cut from the latest album by Italian ambient electronic artist Jarguna, conceived and realized during relaxing summer holidays in the breathtaking Sardinian landscape, released just last week by Projekt records. A music bed was a regular feature on my previous podcast Sundown Lounge, and I'm bringing it back because a good chunk of submitted tunes were these longish pieces I normally couldn't fit into an already eclectic format, but now I will...

Well, OK.

[Closing] - 00:00

Hey, this show is a 1223studios joint.

I'm on almost all the popular podcast platforms, the latest being Castbox and Overcast. You can also say "Alexa, ask AnyPod to play Magnetofunky". Show notes are on the podpage. Send email to mfunkyzine@gmail.com.

If you like the show, tell your friends, and:

It's a damn shame that so many lazy ass corporate news hacks are only attending Jen Psaki's WH press briefings under orders to make her lose her temper, blow up the news cycle and 'own the libs' because Pres. Biden's relative competence is so boring...

And hateful bigot news, Rush Limbaugh is now facing all the people whose deaths he so gleefully celebrated over the years, among other rude awakenings. The last breath I'll waste on him is this - might as well line his coffin with urinal cakes...

Show themes "Rocket Power" & "Spy Glass" by NY musician and composer Kevin MacLeod. Some additional audio from freesound.org.

Next episode is set for whenever I have enough music and stuff to rant about, March 5th or 6th.

I'm Larry, trying hard to stay chill at my garrett in the Mission, and this is Magnetofunky, from San Francisco, where we go through, not into, the darkness.