Mad Stimmy

Episode Transcript. Length - 47:14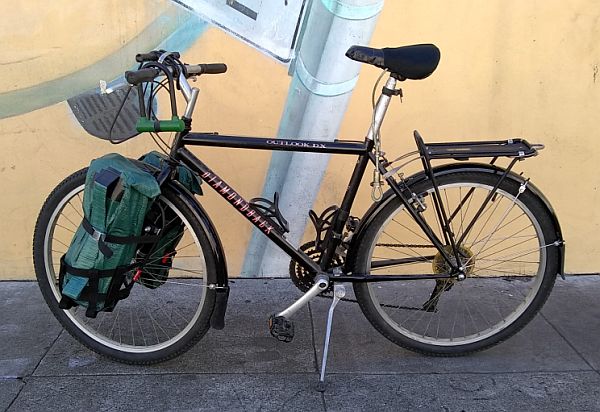 Magnetofunky No. 182. It's Monday, March 29th, 2021

[intro theme]

Yeah. Larry here. Since the last show most of us got that sweet infusion of mad money from Pres. Biden and none of mine went to waste - so far just a bottle of merlot and the only weed I got was horny goat weed. Anyway, outside my own petty concerns the Jim Crow Insurrection is ongoing and hate crimes are picking up.

Meanwhile, the music is staying on an Asian track; I went back through the free MP3 archive stacks at Reverbnation for songs from S. Korea, AKA The Republic of Korea, starting with the only K Pop number that popped up...

[song] - 01:23

Ok, that was Mama - EXO, a South Korean-Chinese boy band based in Seoul, labeled "Kings of K-pop" a few years ago, currently going through some drama with three members doing mandatory military service, but still in the K Pop top ten.

This is a laid back (and often explicit - you bet your ass) international podzine and personal journal of extremely eclectic music and progressive politics, with a focus on energy independence for the 99%. My podpage is 1223studios.com/mfunky.h. The Twitter is @Magnetofunky.

[Grid Theory] - 06:43

Gear Upgrade

In Grid Theory,

Well, it's been two weeks, some people have yet to get that mad stimmy, some of us have - and when was the last time you had mad money? Anyway...

So far my patriotic spending spree pretty much knocked the bottom out of my gear list. I put an itemized spread on the lab notes page, but the highlights are: the full length fenders, rain gear, long and short sleeve jerseys, and the all important Nalgene pee bottle.

Now, about the cycle clothes - instead of the usual sporting goods store or the REI I went to this new place, Decathlon, that opened before Thanksgiving last year in Portreo Hill just east of the Mission Dist. I'd never heard of them or any of the brand names before, but the Google said it's a French chain that's been around a few decades and just now are opening stores in the US, starting in SF. The strange brand names are because the company is fully integrated, meaning they make and sell their own gear at low prices (yeah, check their website). When I went in, the stuff I bought looks and feels comperable to what Big 5 sells, and the prices were good enough for me to get wicking base layers to wear under the jerseys and a pair of sneakers I'm testing out (sorry, walking shoes) for $20. We'll see if the stuff is old school Sears/Montgomery Wards quality or S.H. Kress quality...

The remaining essentials are a handcrank radio and the digital nomed gear I won't get into yet: some of these things are a particular headache to get locally, but working on it.

That leaves luxury/overkill items, like a replacement bike chain, spare derailleurs, bottom bracket, that backpack spacer, etc.

Meanwhile, the bike upgrade commenced with the fenders, which I got at a deep discount from another local shop. They were apparently in the back storeroom for quite a while and musta had other stuff laying on them because the front fender has a very slight warp to it that pitches to the right no matter how much fine tuning I do, but it still works. The bottle upgrade came from a backpacker video where a guy swapped out a water bladder for 1 liter sized SmartWater bottles he said some bikers were carrying in bottle cages, so I tried it, and yeah, just as snug as the Gatoade bottles, so three of them almost doubles my bike water capacity...

The day I got the fenders I picked up derailleur cables, and when my spare brakes came in the following weekend I started on the brake cables. Two Sundays ago I saw that my regular wirecutters woefully mangled the front cable, and the bike shops were closed. But, the Decathlon store had cable and housing cutters for half the bike shop price, and they sold individual brake cables. Less than an hour later I was back at it, done and dusted. A little fine tuning, then I'll try another road test with the full bikepacking set - the forecast says we get another stretch of good weather this week-----[bell]

Ok, one more upgrade in a bit...

[Back To The Stage] - 11:20



Yeah, Back to The Stage, continuing the flow from S. Korea. Now, I could have done a whole set of hip hop, K Pop or even expatriate DJs, like most of the acts listed in Rev., but instead I wound up with a short set of archived alternative, ambient, experimental beats (and yeah, I did look for Korean directories of free MP3 tunes, but they all dried up around 2012).

Anyway, first up it's Alpha Centauri (working title) from And The Skies Opended Suddenly , an Electronica / Shoegazer / Ambient group from GyeongJu with No bio or footprint, only a ink to an old myspace page...

After that, it's Broken Down, an Alternative / Electro / Industrial piece by 13th Personality from BoRyeong, also no bio or other links.

And finally it's Static Dreams, a Demo cut from Diverge to Zer0, an Experimental duo from Seoul - Ur0b0r0s - DJ, Pescaito - Keyboard, with No bio or footprint, but they have a performance in 2012...

Anyway, headphones on....

[songs] -13:03; 16:31 ; 24:28



["Geeknotes"] - 27:43

Geeknotes: Vaccine Countdown

Hey, Geeknotes!

Well, in the three weekends since the last show, it was the best of times spending money I was lucky to get early, and the worst of times as a pair of assholes try to shove the country back to red hat normal with two mass shootings - one an unsavory mix of xenophobia, racism, misogyny and toxic religiosity AKA just another angry white boy who couldn't control his dick, and the other an AR-15-fueled cry for help that the cops treated as if he were white. And the hell with saying their names, screw them.

Meanwhile, the corp. media (better known as the for-profit shareholder media) finally got their press conference with Pres. Biden, who promptly mopped the floor with their half-assed questions and pre-cooked narratives - and no questions on the Covid crisis because competence isn't as profitable as the ginned-up border crisis.

Speaking of which, so far the vaccine rollout here in California has been for shit, which still isn't enough to recall Gavin Newsome. At any rate, starting on April 1st, I can finally start hustling to get an appointment for my own 1 or 2-shot dose (and no, don't care which one it is) so I can start counting down what I'm hoping will be a final 6 months of wearing a face mask, unless the team Covid assholes continue trying to spread the new variants so we'll be dealing with Covid 21 well into next year.

And speaking of next year, the GQP dipshits continuing the insurrection in state houses across the country are openly declaring civil war, like Georgia turning the Big Lie into BS voter theft law, as in refusing to certify Stacy Abrams when she wins the Governor's race in 2022. What will squash all that sedition is the Senate squashing the filibuster and passing national voter reform. Thing is, the filibuster ain't the problem because it is NOT a U.S. Senate rule; the actual chicken bone in the neck of governance is Senate Rule #22, the Cloture Vote, the only formal procedure that Senate rules provide for ending a filibuster. To cut to the chase, here's Eliz. Warren breaking it down:

[Warren audio]

Nuff said.

Ok, for the duration, if you like, or hate the show, give it a quick review. Go to ratethispodcast.com/mfunky. And, if you have promos, pluggers, gig info, an art opening, etc, send me an email and I'll start up the calendar next month, let's say by Earth Day. The address is mfunkyzine@gmail.com. And bands, artists and poets - download links, no attachments, please, and no promises...

[Grid Practice] - 35:59

Trailer Upgrade

Ok, In Grid Practice,

Continuing on the gear, and one particular luxury item I did get. I started looking when the Covid relief bill became a real possibility - a major upgrade from the diy cargo trailer I'd resigned myself to, because it's the one piece of gear I'm most afraid of breaking down in the middle of nowhere.

Anyway. I still don't like any conventional bike trailers cause they frankly won't carry the stuff I want to carry, I'd rather not hook anything else on or around the rear axle, and there's the personal aesthetic issue - an OG black man on a bike towing a loaded granny cart screams 'homeless', not 'bike tourist', adding to the automatic stigma from too many white folks that black peope don't belong in the great American outdoors in campgrounds. That all changed once that shot of mad money gave me options.

Anyway, when Pres. Biden signed the bill into law, I looked and did find something that would work - a game cart, used by hunters to haul deer and elk in from the backwoods. Turns out there are models made to hitch to a rear bike rack, and I got one that I think solves almost all my cargo issues, so I bought it. The Rambo R180 Bike Hand Cart.

This was the first item ordered and the last one to arrive last week, and when it did I immediately unboxed it, checking for anything bent, broken, or parts missing, that some customers noted. The frame was properly aligned, but like some other customers also found, the tires aren't knobby like the sales pictures, instead cheap no tread city street tires that will have to be replaced with gravel/offroad tread for any frontcountry riding, especially as goat head thorns are all over the state along roadways.

Funny thing - the owner's manual says the carry capacity is 70 lbs., a sticker on the cart says 300, and the ad copy says 150...

Anyway, the hole for the hitch hardware is a perfect fit for my eye bolt. Now I can add threadlock, maybe a nylon locknut for overkill...

The remaining issue was adding wheels to roll the cart through a store or a motel lobby. After going through the weeds on hardware I settled on pipe fittings, specifically split ring pipe hangers and threaded rods to bolt the existing shopping cart axle and 10" wheels under the front end of the lower frame, but that's for next episode. For now, most of the essential gear is sorted months in advance...

[One More Tune] -39:49

Ok, for this week's One More Tune, we close out with an Alternative piece - Euphorium (Trance Remix Feat. NK) - THE TAMERS from Seoul, also with No bio, but FB links to Gyeongtae Kim and the band Lunais with two 2015 YouTube videos of the song under Kim. No bio there either, but a cool archived piece to end on...

[song] - 40:28

Nice...

The music bed this time is Music from a Korean Traditional Shamanic Dance, Salpuri, which almost literally means letting go of a curse or misfortune. The dance tries to bring peace to dead spirits leading them to Esung (to the other life). The link goes to the YouTube video of the exquisitely expressed beauty and sadness of the ritual dance.

Well, OK.

[Closing] - 45:38

Hey, this show is a 1223studios joint.

I'm on almost all the popular podcast platforms, the latest being Castbox and Overcast. You can also say "Alexa, ask AnyPod to play Magnetofunky". Show notes are on the podpage. Send email to mfunkyzine@gmail.com.

If you like the show, tell your friends, and, CNN (like Fox) has decided that the daily press briefings aren't worth covering because they're not daily flaming shit shows. In that case (and especially after that pitiful performance during the press conference), why do they need a press credentialed reporter there asking gotcha questions?...

Show themes "Rocket Power" & "Spy Glass" by NY musician and composer Kevin MacLeod. Some additional audio from freesound.org.

Next episode is set for, let's say April 16th if you got any Earth Day events.

I'm Larry, trying hard to stay chill at my garrett in the Mission, and this is Magnetofunky, from San Francisco, where we go through, not into, the darkness.