The Fragile California Grid

Episode Transcript. Length -41:22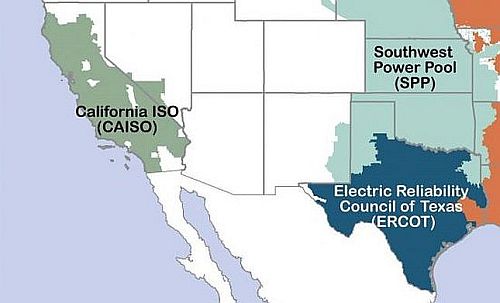 Magnetofunky No. 184. It's Saturday, May 1st, 2021.

[intro theme]

Yeah. Larry here. With my mobile power grid situation in pretty good shape for walkabout, I'll still depend on the state's power infrastructure while touring, and in a few different ways the California grid is just as shaky as Texas when it's weak points are stressed, so I'm starting a short series on the challenges that could knock out internet, communications and navigation, no matter how charged my batteries are.

The music this time out is a return to the solidarity swing through Asia, focusing on experimental grooves from Japan curated from the free MP3 archives at Reverbnation...

[song] - 01:28

Ok, that was Dark Beat 95 - Hiromick / Koeyk Shima, an Electronica / World / Breakbeat composer out of Neyagawa, representing the independent sound label Badasounds, from Osaka. This tune dropped I think about 4 years ago, at least that's what I found on his Soundcloud page; that's why many of these pieces I found are considered archive, with little to no bio or digital footprint beyond Reverbnation.

This is a laid back (and often explicit - you bet your ass) underground international podzine and personal journal of extremely eclectic music and progressive politics, with a focus on energy independence for the 99%. My podpage is 1223studios.com/mfunky.h. The Twitter is @Magnetofunky.

[Grid Theory] - 06:00

CAISO 101...

In Grid Theory,

To actually get back to some theory, I'm gonna focus for the next few episodes on the state's power grid that I'll still interact with while being off the grid on the road. We're about to shift from Spring to Summer - wildfire and rolling blackout season, where the power infrastructure is just as shaky as in Texas, just in different ways.

The entity that operates the grid out here is CAISO - the California Independent System Operator, not the utilities. They work like air traffic controllers: managing the flow of electricity on transmission lines and instructing power plants to turn on and off in order to match electricity supply and demand. It handles roughly 80% of California's grid and nearly 26,000 miles of transmission lines, serving 30 million customers, and sometimes has to buy power from Nevada and Utah on the market.

The CAISO rides a knife edge in real time, matching electricity generation to demand down to the second, anticipating weather changes that affect renewable energy production as well as unexpected power plant and transmission line outages. At the same time, they have to deal with cyber attacks on the CAISO computers - millions of attempted intrusions per month, and foreign and domestic hackers only need to breach the system once to cripple the state a dozen different ways.

The other critical task CAISO is working out by the seat of their pants is incorporating renewable energy to the grid - the wind and solar that is spotty and only available part of the day, especially solar that tends to fade right before peak demand sometimes.

Anyway, CAISO does all this under the radar, and the fact that they aren't in the news that often can only be a good thing--- [bell]

Ok, in a bit I worked out the cargo space details for the new trailer...

[Back To The Stage] - 08:40

Ok, Back to The Stage, continuing the short spread of experimental tunes from Japan found in the MP3 archives at Reverbnation. Now, this being May Day it has many different meanings - Int'l Workers Day, a commemoration of the Haymarket Massacre, an anti-capitalist holiday, but in Japan, May 1st is part of the seven day stretch known as Golden Week, when 4 of the country's 15 nat'l holidays are celebrated. Since everybody else will be going hard political, I decided to offer a short set of headspace tunes to decompress before returning to the rightwing sedition war going on...

Anyway, we start with Desert Stars Glittering by an expatriate cat with the handle xrcjpx. No bio, no links. Plays guitar. Next up it's The first greeting - tt-vox, AKA Takuya Minakawa, Experimental electronica composer frm Tokyo who dropped this 10 years ago. After that it's this brane, a bit of ambient electronica by 0x1, AKA Sean Beeson - Multi-Instrumentalist active in Yokohama when he released this tune 7 yrs ago, still active today working under his name....

[songs] - 10:32; 12:41; 15:33

[Second Set] - 20:35

Ok, second short set opens with Swing Low, a Free Improv Jazz number by Jerry Gordon, another ex-pat in Osaka. No bio, no links no timestamp. And we wrap with Wave for 9 Lines - Pollypraha, the solo project of Takeyuki Hakozaki, composer and multi instrumentalist who hangs out in Tokyo and Chiba. He's worked under his own name and that of hula hooper, flash projection symphony, ykzrz and henrytennis. No other current links. no timestamp, but it's a nice headphones piece...

[songs] -21:26; 23:48



["Geeknotes"] - 28:23

Geeknotes: Mask Countdown...

Hey, Geeknotes!

First off, I'm only noting in passing the Dererk Chauvin guilty verdict for murdering George Floyd, cause it's a bare beginning of accountability and we'll see how the sentencing goes. I'm still waiting for the corporate media to ask non-white Americans how racist the slave patrols are, and acknowledge that the model for the police has always been less Mayberry and more Fort Apache...

On the Covid beat, the J&J vaccine pause for the most part is ending, and with the CDC beginning the slow relaxing of mask guidelines, we can finally speculate when we can totally take the masks off, and what will constitute herd immunity. Because of all the anti-mask pro-Covid buttheads in your particular corner of the country, that number will be different, but it'll never be the rule of thumb of 80-90% (the level for measles, for ex.).

At a certain point though, enough people will have gotten the shots and passed the two or three weeks to be vaxxed up, after that no amount of begging or shaming the superspreaders will improve the count, so let's say 35% are all team Covid who continue to spout the big lie while coughing in the faces of relatives and other people's kids, how long to reach 65%?

At the end of January (the beginning of Biden's Admin) about 1.5% of Americans were fully vaccinated; by today we're at about 30%. Even with ramping up, we still have new infection surges of mutant variants, but if the pace holds it'll be late August by the time we hit a solid 60% or more fully vaxxed, so I'm saying by Labor Day we should declare no more masks in public or private, and after that, almost every fresh case will be team Covid knuckleheads who should be put in their own separate hospital wards so they don't further inflict misery on the rest of us who busted our ass trying to avoid the virus while getting on with their lives and encouraging the non-ideological hesitant among us to take care of themselves...

Ok, for the duration, if you like, or hate the show, give it a quick review. Go to ratethispodcast.com/mfunky. And, if you have promos, pluggers, gig info, an art opening, etc, send me an email. The address is mfunkyzine@gmail.com. And bands, artists and poets - download links, no attachments, please, and no promises...

[Grid Practice] - 32:18

Cargo Box...

Ok, In Grid Practice,

Yeah, practice as in squaring away the cargo trailer.

To get a clear view of the front wheel setup, I mounted the mockup axle and the 9" granny cart wheels and hitched the cart to the bike. There's 1 to 2" of wheel clearance - fine for touring on a level road or pavement, but even over less than smooth ground, as long as I avoid stuff I wouldn't ride through anyway (like single track hardcore MTB trails), no issue.

The cargo trailer in hand cart mode looks ok for shopping. The handle is waist-high, it's easy to lift and pivot for sharp turns, and it's roughly the same size as a regular grocery store shopping cart.

To check the cargo space, I piled on the camp table and chair, battery box, food canister and camp bag, then added the studio bag and solar panel to get a rough idea of how high the space should go. At a minimum, 20".

After window shopping storage bin sizes, none are tall enough, so I decided on a custom 2-layer box frame with pvc pipe. 18" W x 24" L, with the lower space 18" H and the upper space a 6" rack for the camp table, chair and the big tent pole. The solar panel can be attached to the top rail.

For a partial enclosure, coroplast corrugated plastic sheeting already comes in 18" x 24" and 24" x 48" panels, and 1 big and 2 little panels are enough to cover the bottom and sides, leaving plenty of tie points. A 4 x 6 up to 6 x 8 ft. medium or heavy duty tarp can serve as a rain fly and privacy cover.

I used the last of the 1/2" pvc pipe from my 'Dexter-Style Dust Room' for the sections, and once payday rolls around again I can get on with finishing that part of gear prep with more pictures...

[One More Tune] - 35:09

Ok, for this week's One More Tune, we close out with Black Butter Part 1 - Black Butter, a mysterious handle for an experimental artist outta Tokyo, because Black Butter (AKA Fernão de Magalhães, 1480-1521), was a Portuguese explorer who served King Charles I of Spain in search of a westward route to the "Spice Islands" (modern Maluku Islands in Indonesia). Interesting...

[song] - 35:47

Well, OK.

Oh yeah, The music bed this time is Ouroboros - Italian ambient/electronic artist Jarguna, from his brand new 37th album ANIMAS-K, released April 27, 2021 on Projekt Records...

[Closing] - 39:05

Hey, this show is a 1223studios joint.

I'm on almost all the popular podcast platforms, the latest being Apple Podcast Connect. You can also say "Alexa, ask AnyPod to play Magnetofunky". Show notes are on the podpage. Send email to mfunkyzine@gmail.com.

If you like the show, tell your friends, and, Now that the BS Calif. recall election is officially a thing, this GQP backdoor exercise in sedition and general ratfuckery will ultimately cost the state around $400M bucks by the time this shitshow is over, without overthrowing Gov. Newsom. I don't care which batshit wingnut is running (and that includes Caitlyn Jenner, who's just another celebrity with no governing experience but plenty of Twitter trolls declaring every non-recaller transphobic), Gavin still hasn't screwed up bad enough to replace with a hack who couldn't win an honest election but could slither in with 20% if a dozen hacks are on a ballot. Anyway, after it's all over, the bill for this caper should be sent to the state Republicon party and every dark money operative with a hand in this mess...

Show themes "Rocket Power" & "Spy Glass" by NY musician and composer Kevin MacLeod. Some additional audio from freesound.org.

Next episode is set for, say May 14th - hey, George Lucas' birthday....

I'm Larry, trying hard to stay chill at my garrett in the Mission, and this is Magnetofunky, from San Francisco, where we go through, not into, the darkness.