It Don't Feel Like Autumn

Episode Transcript. Length - 36:02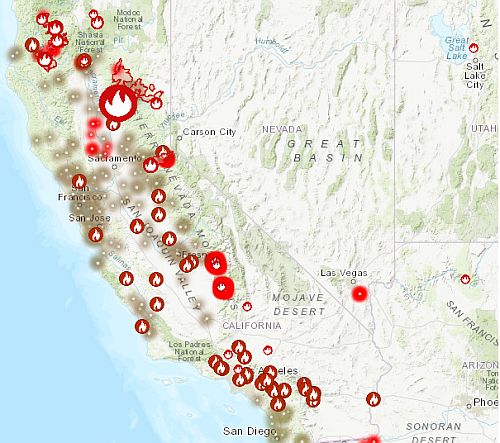 Magnetofunky No. 192. It's Saturday, September 25th, 2021.

[intro theme]

Yeah. Larry here. With all the daily mishigoss, personal and political swirling about, the Autumnal Equinox was a mere blip on the calendar, not helped by the SF climate shift from cool and crisp to hot and humid. Anyway, this is pretty much a post-recall episode with a few new indie tunes...

[song] - 01:11

Ok, that was MY TONGUE IS A TRIGGER - Jassniro, The handle of previously featured italian music writer Guido Lombardi. When he sent me this new piece, I tried to track down the name of the sopken word artist, I found 5 different YouTube takes, but no info. Oh well...

This is a laid back (and often explicit - you bet your ass) underground international personal journal of extremely eclectic music and progressive politics, with a focus on mobile energy independence and creative West Coast wanderlust. My podpage is 1223studios.com/mfunky.h. The Twitter is @Magnetofunky, and while I have a FB account up, the page is /larry.winfield.967.

[Grid Theory] - 08:06

A Lateral New Orleans Fix

In Grid Theory,

I was going to do an update on how much power had been restored in New Orleans, but the only infomation source is the company Entergy, which claims 95% of the city is restored, even though that big east side Avondale tower hasn't been replaced and many areas south and east are still dark and sweltering. The utility itself is coming under increasing fire from years of aggressive resistance to improving maintenence and upkeep of the infrastructure (just like PG&E here), as well as trying to kneecap solar microgrid programs. Anyway, there's plenty local reporting on the screwups and malfeasance of the investor-owned utility, so instead I'm taking an outside the box lateral view of the biggest problem with New Orleans in general that restored power won't fix - its geography sucks...

In a swampy nutshell, 65% of the city is at or below sea level; over the past century, Louisiana's coastline has lost 2000 sq. mi. of land; and the sea is currently reclaiming land at the rate of a football field every hour. Add in the certainty that a hurricane will roll through almost every 2-3 years to damage a portion of whatever power infrastructure is built or repaired, and the city that once served a major role as a trade and transportation hub/chokepoint is now a battered bullseye that still hasn't fully recovered from Katrina. So here's a radical idea to deal with New Orleans' power and other climate change-related challenges in the future - relocate the city west to where the Mississippi River has naturally wanted to go if the levees weren't there...

91 miles W. sits the Atchafalaya River, where a significant portion of the municipal, business and residential sections of New Orleans could be shifted without even changing the flow by removing a hundred years worth of existing levees. It would take a few decades, but you know, move everything except the original settlement, the French Quarter that's above sea level and would remain a major tourist location.

Now, easier said than done, with a ton of logistic issues, but it is possible, and would save billions of dollars in future repairs------[bell]

Just a thought. Ok, a tour bible update in a bit...

[Back To The Stage] - 11:26

Ok, Back to The Stage, continuing the brief set of freshly submitted tunes, which dosen't include everything sent to meover the past few weeks. There were actually two other songs that would have usually made it,but they were both rather nihlistic, in the vein of 'wanna watch the world burn' and right now I'm just not in the mood to entertain the likes of violent assholes that get boners watching Jan. 6 footage, for example. Yeah, it's my biased opinion...

Anyway, we got two non-nihlistic pieces - first, LOVE YOUR LIFE AWAY - a brand new drop from LA outfit Mercury & The Architects, Sending their love and light to us all to keep raising vibes and keep spreading the love. And BTW, they're playing LIVE at The Viper Room, 10/23/21 on Sunset Boulevard, West Hollywood...

[song] - 12:36

Ok, wrapping up with Lotus Flower - Tearwave, a shoegazer / dream-pop quartet from one of the snowiest and depressed cities in America: Buffalo, NY. This is from their 2007 debut album reissued by Projekt Records last month. Cool...

[song] - 16:44



["Geeknotes"] - 21:50

Geeknotes: Political Bullets...

Hey, Geeknotes!

While I'm sweating through the imperceptible change in seasons, the news cycle is full of the latest political bullets (metaphorical and actual) flying through the media hellscape - the ongoing violent anti-vaxxers and racist terrorists working to overthrow every level of governance, from wrecking school boards so Covid can kill more children to the Beltway barbarians trying again to crash the economy. And as usual, the status quo corp. media is still shoving almost every GQP treasonous scenario through the lens of 'Both Sides/Dems in Disarray'. It's easy for lazy pundits to grind their familiar axes, though, when the broader political battles are between moderate centrist Dems more afraid of their funders than their base who shoot angry Tweets, and crime-funded fascist Republicans terrified of their nurtured for generations guanopsychotic base that shoot actual bullets.

More and more, it seems like the news cycle is only there to keep opposing camps enraged, terrified and tuned in, an endless Disaster Journalism circle jerk.

Meanwhile, as we wait to be disappointed by Biden Administration non-movement over adding six non-assholes justices to turn the SCROTUS back into the SCOTUS or killing the filibuster, we on the left coast can bask in the wake of the satisfying results of the recall election blowout. I'm so glad we don't have to care about Larry Elder's California Big Lie, even though he'll be running again next year because now he got wingnut street cred, but I'd be more happy if the dark money dipshits behind the recall were billed for the 300 million dollars wasted on that BS...

Anyway, here's a quick non-Zoom event that was sent in:

Detroit rocker Carolyn Striho has a show at Cadieux Cafe's Mussel Beach from 3 to 6:30 pm this Sunday, September 26, 2021!. The show is outdoors, with Striho, guitarist Scott Dailey, drummer Lauren Johnson, and bassist Christopher Spooner. Nice.

If you like, or hate the show, go to ratethispodcast.com/mfunky. And, if you have non-Zoom promos, pluggers, gig info, an art opening, etc, send me an email. The address is mfunkyzine@gmail.com. And bands, artists and poets - download links, no attachments, please, and no promises...

[Grid Practice] - 25:33

Tour Bible Update

Ok, In Grid Practice,

Alright, short and sweet.

While waiting for the first of the month, I took another look at the state beach hike & bike campsites page to catch previously missing maps or hadn't been post-fire updated, and I caught a few - Pfeiffer Big Sur, Hearst San Simeon, and El Capitán near Santa Barbara. Nice. A second check of the nearest hike & bike sites showed China Camp and Samuel P Taylor State Parks were back up. Along with Half Moon Bay, these three are around 30 mi. NE, NW and S of the city, and I confirmed the sites on the brochures and maps. I have the bikepacking gear to do an overnight setup, but, like I said, waiting for next month. My 65th birthday is in Oct., and Medicare changes are gonna kick in, which may ease or further complicate my plans for the rest of the year. Even so, I'm working on bike route maps for China Camp and Taylor, and I still have to change my mobile internet before I can reserve any dates...

Meanwhile, the bottom shelf cutouts have been filed and dremeled down to turn a snug fit into plenty of elbow room to fit the side rails. yep, short and sweet...

[One More Tune] - 27:26

Ok, for this week's One More Tune, we close out with First Time - another shoegazer / dream-pop number by Tearwave, from their reissued 2008 album Different Shade of Beauty. Nice...

[song] - 27:42

[Music Bed] - 32:35

Ok,

The music bed this time once again turns to Italian ambient/electronic artist Jarguna, this time to his 40th album KITSUNE, released August 17 from projektrecords, a collaboration with Canada's Alcvin Ryuzen Ramos, master builder of jinashi shakuhachi, the famous vertical zen flute of Japan. The album is an organic/electronic meditation on themes of Kitsune, the Japanese fox sprit. The piece is Before Dawn...

Well, OK.

[Closing] - 33:38

Hey, this show is a 1223studios joint.

I'm on almost all the popular podcast platforms, the latest being Apple Podcast Connect. You can also say "Alexa, ask AnyPod to play Magnetofunky". Show notes are on the podpage. Send email to mfunkyzine@gmail.com.

If you like the show, tell your friends, and,

I ain't the first person to bring this up, but why the hell are Fox News, Newsmax and OANN allowed to be in the White House Press Pool when they openly spread propaganda, misinformation and refuse to report news that refutes their BS? Using that metric, Hustler Magazine has as much journalistic standing to claim a seat at the daily press briefings as the Nazi Channel, and if Larry Flynt was still here I could see him suing for a correspondent spot, because frankly opinion isn't news. And no, it ain't censorship to kick the terrorist trio out; they don't need to be there to call Biden a Communist. Just hand the dipshit Peter Doocey ham-fisted gotcha questions to Politico or the WSJ, who won't act like they're throwing a Red Meat Molotov Cocktail at Jen Psaki. And yeah, I'd kick Sinclair to the curb too and replace them with Naked News. Just saying...

Show themes "Rocket Power" & "Spy Glass" by NY musician and composer Kevin MacLeod. Some additional audio from freesound.org.

Next episode will be at least a couple weeks away, after my birthday and after the situation sorts itself out. We'll see...

I'm Larry, trying hard to stay chill at my garrett in the Mission, and this is Magnetofunky, from San Francisco, where we go through, not into, the darkness.